FBI planned to take down Trump over racial discrimination and now the dossier has been revealed
In the 1973 lawsuit, an employee said Fred Trump "wanted to get rid of the blacks that were in the building."
The FBI has released almost 400 pages of documents relating to a probe into Donald Trump's real-estate company which allegedly discriminated against blacks and Puerto Ricans in the 1970s.
The 389 pages of files include interviews with tenants and staff of buildings that were owned by Trump Management Company – headed up by Trump's father Fred at the time. They were posted on the Freedom of Information section of the FBI's website.
In 1973, the US Justice Department's Civil Division filed a lawsuit against Trump Management Co. alleging that minorities were being systematically excluded from apartments.
The Trumps accused the government of defamation and responded with a $100m (£80m) countersuit. The case was settled out of court without admission of guilt by either party.
The bureau were investigating whether ethnic minorities were being "steered away" from Trump-owned rental complexes because of their colour. Most interviewees said that had not witnessed any such discrimination.
However, an ex-doorman says he was told "that if a black person came to 2650 Ocean Parkway and inquired about an apartment for rent, and he, that is [redacted] was not there at the time, that I should tell him that the rent was twice as much as it really was, in order that he could not afford the apartment."
Another former employee said Fred Trump "wanted to get rid of the blacks that were in the building. I asked Fred Trump what his policy was regarding minorities and he said it was absolutely against the law to discriminate," the interview transcript says, before the interviewee performed an about-face.
"At a later date during my two weeks at Tysens Park, Fred Trump told me not to rent to blacks. He also wanted me to get rid of the blacks that were in the building by telling them cheap housing was available for them at only $500 down payment, which Trump would offer to pay himself."
Some of the accounts were relayed to investigators by civil rights group the National Urban League, according to Politico. Many of the documents are illegible.
The records were posted on the US government's Freedom of Information library. The release comes just a day after President Trump accused American intelligence services of plotting against him.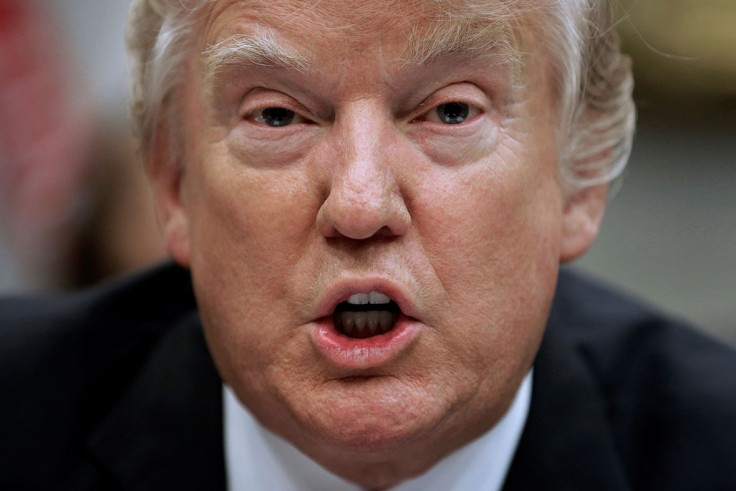 © Copyright IBTimes 2023. All rights reserved.