An FBI translator with top-secret security clearance went rogue and married a top Islamic State (Isis) terrorist she was assigned to investigate. Daniela Greene lied to the FBI about traveling to Syria in 2014 and warned her husband about the investigation, a new report by CNN found.
Federal court records show that Greene traveled to Syria and married Denis Cuspert, a German rapper turned Isis spokesperson. Cuspert was increasingly more influential as an online recruiter for the terrorist organisation and had become a target of counter-terrorism authorities in Germany and the US.
According to CNN, Cuspert went by the rap name Deso Dogg in Germany but was known as Abu Talha al-Almani in Syria. The Isis operative, who praised Osama bin Laden and threatened former president Barack Obama, appeared in propaganda videos for the terrorist group. In one video, he is seen holding a severed human head.
Greene was assigned to the Detroit office of the bureau in January 2014 and ordered to investigate Cuspert—three years after joining the FBI as a linguist. Court documents show that in April 2014, Cuspert appeared in a video declaring his allegiance to Isis and its leader, Abu Bakr Al-Baghdadi.
On 11 June 2014, Greene submitted a Report of Foreign Travel form and claimed she was traveling to Munich, Germany to see her parents. Greene, who was born in Czechoslovakia and raised in Germany, was married to an American soldier at the time. Instead of flying to Germany on 23 June 2014, she instead boarded a flight to Istanbul, Turkey. She then traveled to Gaziantep, about 20 miles from the Syrian border.
Court documents state she then contacted "Individual A," who was identified as Cuspert. With the help of a third party, Greene crossed into Syria and married Cuspert.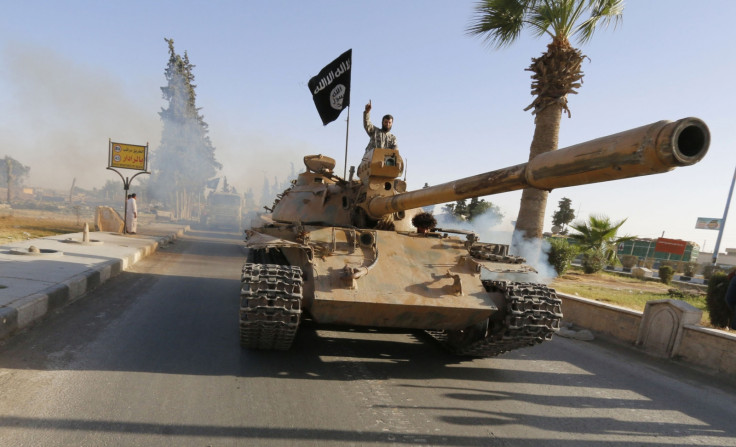 After just weeks of marrying Cuspert, Greene regretted her decision and fled back to the US, CNN reported. "I was weak and didn't know how to handle anything anymore," she wrote to an unidentified person in the US on 8 July. "I really made a mess of things this time."
She was immediately arrested in the US and agreed to cooperate with authorities. Greene pleaded guilty to making false statements involving international terrorism and was sentenced to two years in federal prison.
Greene's case, which remained quiet until CNN's report, exposed an incredible breach of national security at the FBI. It also has led to questions regarding Greene's punishment when she returned to the US. According to CNN, Justice Department prosecutors charged the 38-year-old with a minor offense and asked a judge to give her a reduced sentence in exchange for her cooperation.
According to CNN, Greene's two-year sentence is less than sentences delivered to other defendants charged with terrorism-related crimes. Greene was released from prison last summer.
Greene, whose location in the US has been withheld and face has been obscured for her safety, told CNN that she feared discussing the details of her case. "If I talk to you my family will be in danger," she said.
In a statement to CNN, the FBI said that Greene's case prompted the bureau to take "several steps in a variety of areas to identify and reduce security vulnerabilities. The FBI continues to strengthen protective measures in carrying out its vital work." The bureau did not elaborate on what steps were taken.