Isis 'unveils' first ever burqa-clad female spokesperson to lure western women to the 'caliphate'
The jihadists are hoping to tempt more women to join them in Syria and Iraq in a new broadcast
The Islamic State (Isis) have for the first time used a female spokesperson in one of its infamous propaganda videos in an attempt to lure western women to their self-proclaimed caliphate. As Daesh (Isis) lose ground in the Middle East the group have begun a charm offensive to woo disenfranchised Muslims in the west.
And the terrorists, who have taken thousands of captured women as sex slaves, murdered adulterers and forced many into suicide bombings, have decided to show off their feminist credentials by allowing a burqa-clad female deliver a message to wannabe 'jihadi brides'.
Their break from tradition was filmed in a short video entitled Foundation of the Euphrates which features an unidentified woman encouraging travel to the caliphate. The video shows the female jihadi clad head-to-toe in black which is often forced onto women by the feared al-Hisbah religious police under the group's hard-line interpretation of Sharia law.
The extremists have previously launched a female-focused magazine called Majestic distributed to areas that have been plundered by IS. And the video has emerged on the same day that reports emerged that IS were using female suicide bombers in a 'desperate' bid to hang onto the embattled city of Sirte in northern Libya.
It is thought that the footage is a crude attempt at recruiting more women from the West. Around 50 women have travelled to the caliphate to join IS from the UK according to estimates. They include British A-level student Kadiza Sultana who is believed to have been killed by an airstrike on the IS de-facto capital of Raqqa.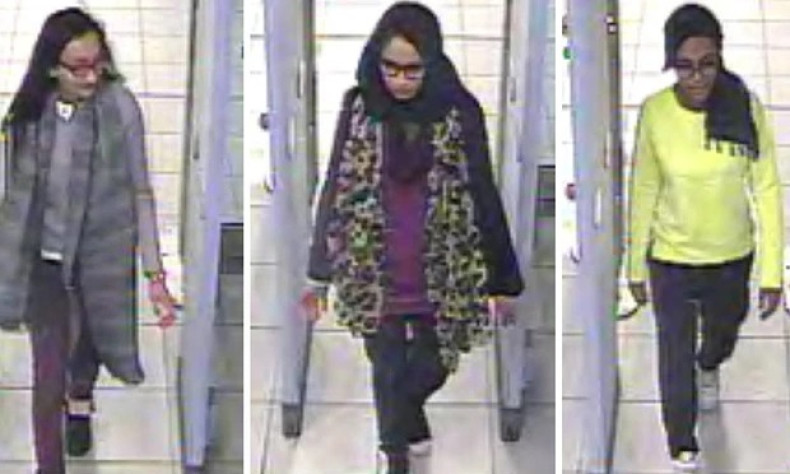 Sultana, 17, and fellow Bethnal Green Academy students Amira Abase and Shamima Begum, both 15-years-old, all travelled to Syria during the Easter holidays in 2015. Sultana was believed to have been planning to return to the UK.
Meanwhile, in Libya, forces battling IS have reported that women wearing explosives vests attacked unity forces. The new attacks marked the first occasion that female fighters were used in the conflict in Sirte.
Mohamed al-Ghasri, spokesman for the operation to banish IS, told The Times: "They were wearing explosives belts around their bodies and approached our troops in District 2 but were shot down before they detonated. It is the first time we have seen women fighting. It shows how desperate the group is, it's a sign that Isis is coming to an end," he added.