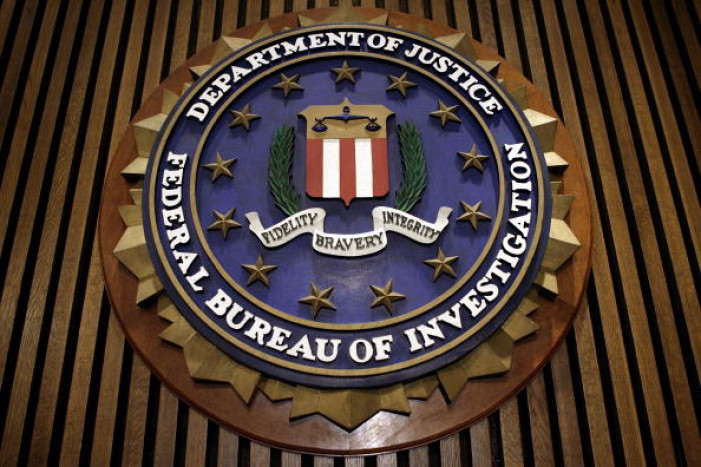 American security officials have warned of a potential Islamic State (Isis) terror attacks on US soil during the Christmas holidays.
The message of caution was issued by the Federal Bureau of Investigation (FBI) and Homeland Security to local police forces following heightened "terror chatter" being picked up by the agencies.
The warnings focused on the threat to churches after publicly available list of US churches was posted on websites linked to IS (Daesh).
"The FBI is aware of the recent link published online that urges attacks against US churches. As with similar threats, the FBI is tracking this matter while we investigate its credibility," a spokesman for the FBI said in a statement seen by Reuters.
"We continue to work closely with our federal, state and local law enforcement partners should there be any potential threat to public safety."
The agency added no "credible" threats were known about, but issued the warning out of "an abundance of caution".
It comes days after the Berlin truck attack, in which Tunisian-born Anis Amri drove a truck into a crowded Christmas market. The attack killed 12 and injured 48, and was later claimed by IS.
Amri then went on the run until he was tracked down by Italian police in Milan. Italian interior minister Marco Minniti said Amri was behaving suspiciously and was stopped by a routine police patrol.
According to Italian police, Amri then pulled a gun from his backpack, shouted "God is greatest" in Arabic and opened fire, injuring an officer. A second policeman with only nine months' service returned fire, killing him.
Since the devastating truck attack, police in Germany foiled another potential terrorist incident, in which two brothers from Kosovo were arrested on suspicion of potting to blow up a shopping mall.
Australian police also uncovered a terror plot in Melbourne, inspired by IS, and seven men were arrested – five of which remained in custody.