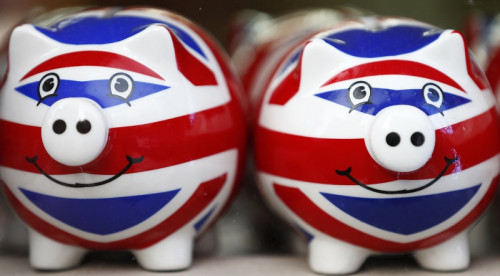 The Financial Conduct Authority has said the UK pension annuity market is not working properly and insurers are failing to provide the best deals to customers.
Annuities are financial products under which a sum of money saved over a work life was returned as a fixed sum to customers each year, typically for the rest of their life.
In the UK, about 420,000 annuities worth £14bn (€17bn, $23bn) are sold every year, according to the Association of British Insurers. Their purchases are irreversible.
A review of the current annuities market by the watchdog (FCA) found that eight out of 10 Britons could get a more generous retirement income by shopping around and buying an annuity from a different provider.
For example, a pension pot of £17,700 buying an annuity from the current pension provider would return an average annual income of £1,030. However, by shopping around for a better rate and switching provider, that annual income would increase by 6.8%, or £71 to £1,101.
The FCA noted that one in six people could increase their retirement income by more than 10% if they changed provider.
It added that the benefit of switching is equivalent to having an extra £1,500, on average, saved into a pension just before retirement.
This situation is worse for people with smaller pension pots of less than £5000 saved at retirement, as their choices are limited when shopping around to switch providers.
"All together this paints a picture of a disorderly market," the FCA said.
"Our research showed that there is virtually no market whatsoever for people with smaller pension pots. This means that for those people who need to make every penny of their pension count, the market has closed the door on them," Martin Wheatley, the FCA's CEO said in a statement.
Competition Market Study
Due to the irregularities in the market, the watchdog said it will conduct further studies to undertake reforms.
"There should be competition across the entire market, not just for those with the most money. That is why we will be using our new remit to conduct a Competition Market Study and a review of sales practices in pension providers," Wheatley said.
The FCA will look at how firms behave and treat their customers when selling an annuity.
It said that there are significant barriers preventing customers from shopping around for buying an annuity. These include consumers lacking the confidence to switch provider, not fully understanding the decision they need to make, and behavioural biases such as inertia, according to the watchdog.
The FCA intends to complete the study and publish the report with remedies within 12 months. Interim findings will be published in the summer of 2014.