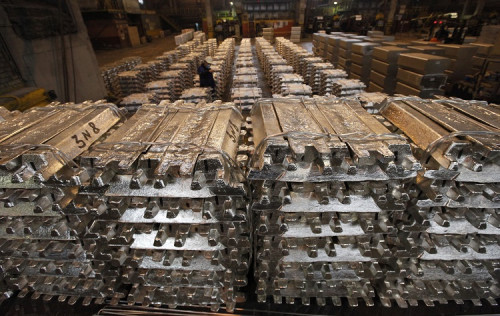 The UK's Financial Conduct Authority has revealed that it has sharpened its focus over the storage of commodities, after a range of banks and financial firms were criticised by regulators, for controlling the flow of supply through sluggish deliveries from the warehouses which they also owned.
In a speech for the International Capital Markets Association lecture in London, an FCA official said that the watchdog will keep a close eye on commodities warehousing after the London Metal Exchange (LME) and NYSE Liffe launch its set of reforms on 1 April.
"Last year there was a lot of commentary over whether the current arrangements were appropriate, and we have seen recently some exchanges change their warehouse policy in response," said Lawton in the speech.
"We will seek to ensure that the impact on market integrity and orderliness is fully co-ordinated.
"A lot of work is going into understanding how this affects the price discovery process in the commodity markets and the signalling which future prices provide of commodity fundamentals."
In August 2013, the US Commodity Futures Trading Commission (CFTC) subpoenaed a metals warehouse firm as part of its investigation into the industry amid claims that prices are artificially bloated by slow delivery times.
The CFTC sent the subpoena after it had ordered metals warehouse firms to keep hold of all emails, documents and instant messages from the past three years.
Glencore and Goldman Sachs were among those to receive subpoenas.
A media investigation claimed that a Goldman Sachs subsidiary shuffled aluminium stocks around its warehouses each day, lengthening storage times and bloating rental costs, which pushed up the metal's market price and produced bigger profits.
Goldman said the ploy was not against any laws or regulations set by the LME which regulates the market.
In November last year, JPMorgan was warned by the US Federal Reserve about its metals warehousing arm.
Meanwhile, the LME will cut down the amount of time it takes for customers to receive physical metals in a bid to combat criticism over metal hoarding, as of 1 April.
Under a new plan, the LME would slash waiting times down to 50 days, after regulatory pressure for the industry to review its metal storage practices.
In tandem, NYSE Liffe said it has also revised its cocoa and coffee storage rules and, as of 1 April, it will not charge customers for the goods if they have not been moved from the warehouses within 60 days after a request is made.