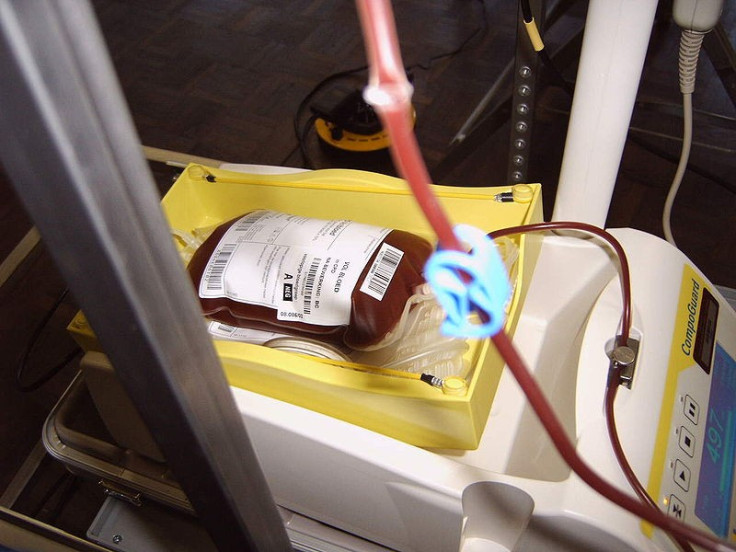 The US Food and Drug Administration (FDA) has been unable to reach a decision on whether to lift a lifetime ban on blood donations from men who have had sex with other men, following a two-day committee meeting on the subject.
The FDA-convened 17-member committee's suggestions were deemed to be "valuable", but the body did not indicate when it would make a decision.
"The meeting provided valuable information and perspectives that will help inform the FDA's deliberations," spokeswoman Jennifer Rodriguez told AFP.
The FDA is not compelled to follow the panel's advice, but it normally does.
The news came a few days after the FDA announced it was considering to lift the ban, following mounting pressure by the LGBT (lesbian, gay, bisexual, and transgender) community, which argued the law was archaic and discriminatory.
The ban was put in place in 1983, on grounds that men who have sex with other men are "at increased risk for HIV, hepatitis B and certain other infections that can be transmitted by transfusion".
"The FDA's primary concern as we continue to review our blood donation policies will be assuring the continued safety of blood and blood products for the patients who receive these products," Rodriguez continued.
According to some, the ban should stay in place as a relaxed policy would increase the risk of transmission of diseases during blood transfusions.
"Even if this leads to one or two cases of HIV infection, that's not acceptable," said Kenrad Nelson, professor of epidemiology, international health and medicine at Johns Hopkins Medical Institution.
However, a growing number of medical and legal experts say that the restrictions are outdated, and that sophisticated tests for HIV exist, that can make blood donation by gay men a much safer practice.
Panel member and senior medical director of pharmaceutical company CSL Behring Toby Simon said: "The blood bank community has looked at the data and feels they can scientifically and medically support the change."
An advisory committee to the Department of Health and Human Services recently recommended replacing the ban with a 12-month deferral period for men who have had sex with men.
In England, Scotland and Wales, men are not permitted to give blood for 12 months after having sex with another man.
In Northern Ireland, men who have sex with men are permanently banned from donating blood, similar to the bans in place in the US and in France.
In May, South Africa announced it lifted a similar ban. It now allows gay men to donate blood to the South African National Blood Service (SANBS) only if they have been celibate for six months or longer.