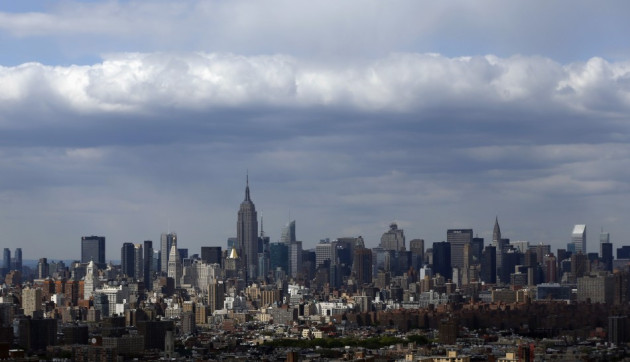 Companies favour ploughing their money and resources into the US, as the country reclaimed the title as the most favoured location for foreign direct investment after a 12-year gap.
In the latest A.T. Kearney Foreign Direct Investment Confidence Index, which ranks countries on the bases of political, economic and regulatory changes, the US jumped from fourth place in 2012 to poll position.
It beat China, which now resides in second place.
The index is compiled based on a survey of more than 300 executives from 28 countries, conducted between October and November last year.
FDI is when a company directly invests into production or a business in a country that it is not based in. FDI methods include expanding operations or buying a company in the target country.
The survey showed that even in the context of severe policy uncertainty, US executives have worked to resolve its debt issues and border fiscal challenges.
Although investment inflows into the country still remain below its highest level of $306bn (€233.4bn, £198.2bn) in 2008, FDI increased by 15% from 2011 to reach $226.9bn.
China's rising labour costs has resulted in its downfall, according to the survey.
Brazil remained in third place while Canada jumped to fourth position, from 20th last year.
India, which was in second position, dropped to fifth and the UK stood at eighth. For the UK, the impact from the Eurozone crisis and subsequent stagnation in economic recovery contributed to the "corporate investors being jittery about the short-term future."
In the survey, 70% of corporate investors expect near-term recovery of their companies' FDI levels. Half of respondents say that their budgets have already returned to pre-crisis levels and 20% expect a return by 2014.
The survey also indicated that growth in FDI would help the global economic growth as it would clear the "macroeconomic clouds".
Nevertheless, about one-third are still taking a "wait and see" approach to FDI.
"While investors are still in a holding pattern as they have been since the recession, they seem more optimistic and less jittery than they have in recent years," said Paul Laudicina, chairman emeritus of A.T. Kearney.
In addition, the survey noted that the developed nations such as Australia, Germany, and the UK have reached in the top eight positions in terms of FDI. Despite Europe's debt crisis and gloomy outlook on recovery, seven European countries ranked in the top 20, A.T. Kearney highlighted.
More than half the respondents in the survey expect that the global economy will recover from the financial crisis in 2014 and 2015.
In the 2010 survey, 42% of executives believed the recovery would occur in just one year.