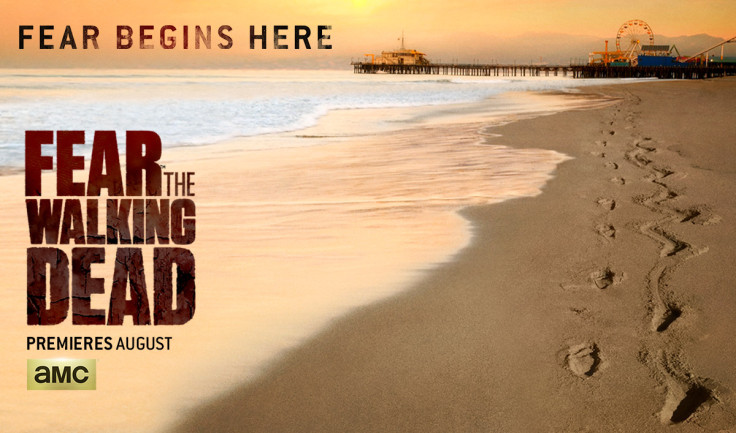 Fear the Walking Dead finally released its complete trailer at the 2015 San Diego Comic Con and fans got a proper look at the lead characters who are struggling to understand the mysterious virus that is turning people into zombies.
In the terrifying teaser, Travis (Cliff Curtis) and Madison (Kim Dickens) are trying to locate their son Nick, who is a drug addict and has been missing amidst the virus scare that is killing people.
Nick is a college dropout, and was the first in the family to discover zombies. He runs for his life after being chased by the bloody creatures and is hit by a car in the process, which results in him being admitted to hospital.
He narrates the entire incident to his parents, and Travis believes that he has been hallucinating due to his addiction.
The six-episode series will progress to show how the dysfunctional family reunites at the moment of crisis and learn "how not to die during the zombie apocalypse".
Meanwhile, AMC president Charlie Collier said at the San Diego Comic-Con: "Robert Kirkman, Dave Erickson and the fantastic writers, producers, cast and crew responsible for bringing Fear The Walking Dead to life have been hard at work creating an entirely distinct and compelling new series."
"We join Fear before the rise of the zombie apocalypse with an interesting family dynamic as its entry point. After years of planning, that we are now only six weeks from sharing Fear with the world is truly exciting," Collier added.
The series is being dubbed as a companion series to the Walking Dead, with Robert Kirkman, Gale Anne Hurd, Greg Nicotero and David Alpert its executive producers.
Unlike the Walking Dead's Atlanta plot, the upcoming companion series will narrate the story of Los Angeles dwellers.
Fear The Walking Dead is scheduled to premiere an extended 90-minute episode on 23 August at 9pm ET/PT on AMC.