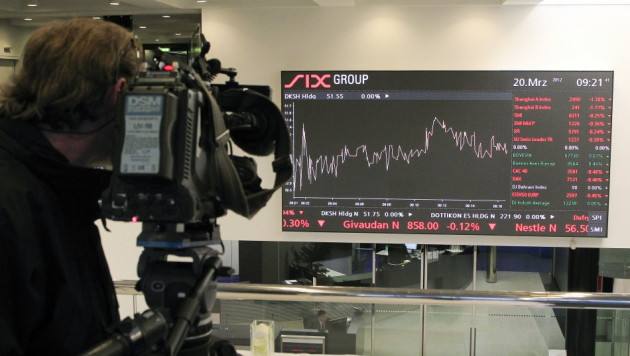 Global investors are facing a potentially volatile market next week with interest rate decisions from the US and Europe and key economic data from China dominate the headlines.
In the first meeting of the Bank of England's Monetary Policy Committee since the confirmation of Britain's worst double-dip in at least 50 years, investors will be keen to search for clues as to whether Governor Mervyn King is prepared to either increase his current £375bn programme of quantitative easing or lower the Bank's key lending rate from a record 0.5 percent.
Having only just extended the QE facility by £50bn, investors aren't expecting any significant change, particularly given the Bank's support for Chancellor George Osborne's £80bn "Funding for Lending" programme that offers cheap capital to British banks that are prepared to lend into the broader economy.
However, given the abysmal 0.7 percent contraction reported for UK GDP last week, and the IMF's parting shot from its annual visit that called on the Bank to lower its key lending rate, there is increasing speculation that King may surprise with at 25 basis point cut. RBS analysts, however, remain sceptical, considering it is "unlikely to have much impact macroeconomically, and to the extent that Bank Rate cuts dented banks' margins they could prove self-defeating by inhibiting the supply of new lending."
The Bank will announce its decision at 12:00pm London time on 2 August.
Just 45 minutes later, we'll hear from the European Central Bank announces its own rate decision from Frankfurt. Analysts are united in their belief that President Mario Draghi has cemented the Bank's key refinancing rate at 0.75 percent, but given his (seemingly benign but subsequently electric) comments at the Global Investment Conference, where he pledged to do "whatever is necessary" to defend the Euro, the Governing Council's press conference at 1330 London time could prove to be the highlight of the week.
All of this will follow the two-day policy meeting from the US Federal Reserve's Open Market Committee, which wraps up with at statement at 1945 London time on 1 August. However, given the recently bullish tone to US GDP - and the fact that we won't know the full score of July Employment Report until Friday 3 August - Chairman Ben Bernanke's decision is unlikely to have the same market impact. That said, if Friday's non-farm payroll figures show a significant miss to the expected 90,000 additions, we won't have to wait long for the extra volatility.
In between all of these decisions will be some interesting manufacturing data from China, in the form of HSBC and Markit's privately collected Purchasing Manager's Index survey on 1 August and a €5bn benchmark bond sale from Italy 30 July.