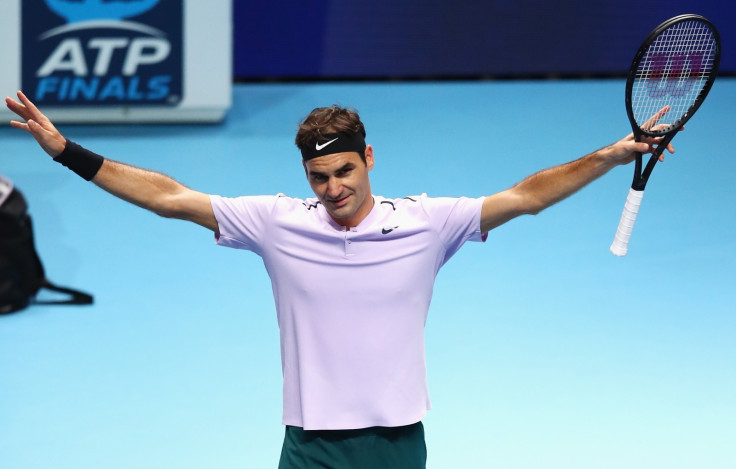 World number two Roger Federer does not expect to repeat his 2017 performances in the new year as he anticipates the return of Novak Djokovic, Andy Murray and others from injury.
Federer returned from a six-month lay-off to win the Australian Open earlier this year in what was his first Grand Slam win since 2012.
The Swiss ace continued to defy his age as he went on to win another six titles including Wimbledon. He ended the year as the world number two and took his career tally to 19 Grand Slams and 95 singles titles.
After completely turning back the clock this year, many tennis fans are wondering whether Federer can repeat his performances heading into the new year.
However, Federer himself is not expecting the same results, but does hope he will be able to experience the "good moments again".
"It will not be that good anymore, I probably will not experience these emotions of 2017 anymore," Federer told SRF Sport via UBITennis.
"But I was always able to surprise myself over all these years, so I secretly hope that I will experience good moments again."
One reason why the 36-year-old may not be able to repeat his performances is the return of many injured stars such as Djokovic, Murray, Stan Wawrinka, Kei Nishikori and Milos Raonic, all of whom are mostly confirmed for the 2018 Australian Open.
Federer is curious to see how they will do upon their return and predicts they will have an impact, resulting in him potentially winning fewer tournaments in 2018.
"I wonder how Djokovic, Murray, Wawrinka, Nishikori and Raonic will come back," he added. "That will have an impact.
"I'm assuming that one of those players will also tear up ropes. As a result, you also lose a game more and will thus also win one or two tournaments less. "