Female MMA star agrees to fight internet troll who reckons women cannot beat men in the cage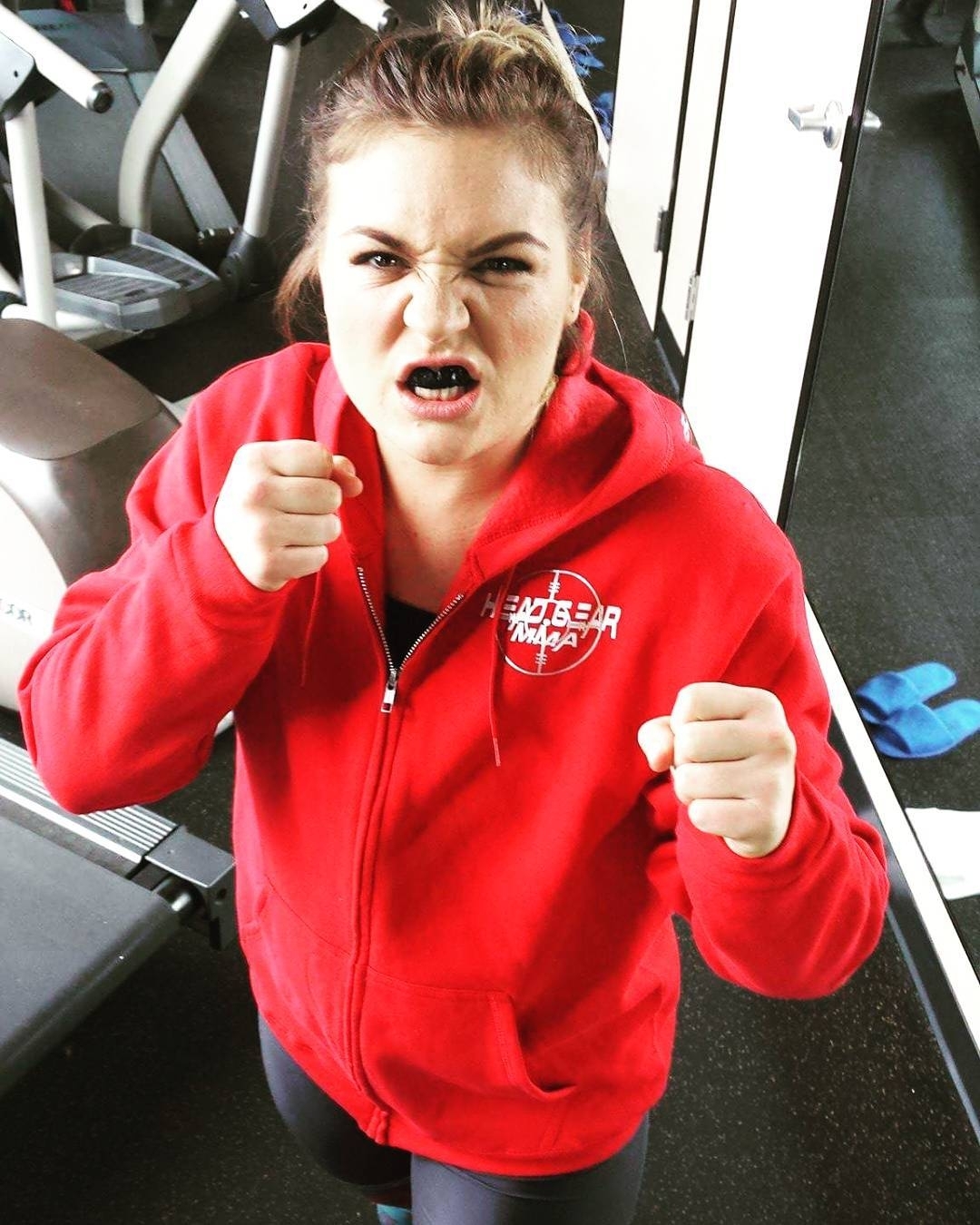 KEY POINTS
The fight will be streamed live from Gainesville, Florida on January 6.
A GoFundMe page has been set up to cover costs of the female fighter's trip to the venue.
A female mixed martial arts star has agreed to take on an internet troll who claimed women cannot beat men in fighting.
Anna McCauley Dempster, an amateur cage fighter from Portland, Oregon, is scheduled to take on the troll in a sparring match in Gainesville, Florida, on 6 January.
A GoFundMe page has been set up to help cover her costs. So far over half of the $2,000 target has been raised.
Dempster, 23, will face off with Facebook troll Kristopher Zylinski who posted comments about women's inability to beat men in mixed martial arts. According to him, no trained female athlete can ever expect to fight a male and win.
His comments were brought to the attention of website McDojo Life, which aims to expose "martial artists with shady business practices; martial artists that lie about their rank, fight record, or lineage; pedophiles who are still in business; and techniques that are horse s*** such as no-touch knockouts, mysticism, and things like that."
"We decided to go all-out on this one because we have simply seen this crap way too much. We see a lot of 'macho' guys post and comment on our page all the time about what they can do," a source said to the Jiu Jitsu Times
McDojoLife appealed to their Facebook followers to help find a match for Zylinski to test out his theory, which prompted Dempseter to step in and take the fight. According to her profile, Dempster has a 6-0 record meaning she has not yet lost a bout.
McDojoLife claims Zylinksi is a comedian who is known for controversial stand-up routines. It is not known if he has extensive experience in mixed martial arts but Zylinksi claims that is 160 pounds, meaning he is in the same weight class as Dempster.
The match up will be streamed free of charge to viewers online on 6 January.