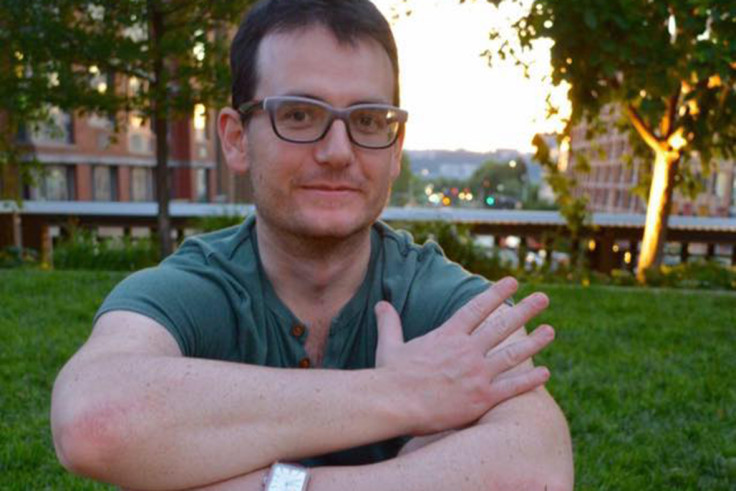 The chief suspect in the murder of a British banker found tortured and strangled in South Africa is reportedly a woman he invited into his apartment the night before.
James Starkey, from Woolwich, London, is believed to have been found tied to a chair after being tortured with boiling water at his temporary home in Johannesburg.
The 36-year-old had recently become engaged and was nearing the end of his three-month posting for consultancy firm Catalyst when he was killed.
His naked and bound body was discovered by a British coworker at the Raphael Penthouse complex on 8 October after he failed to arrive at work.
Police are understood to be studying CCTV footage showing Starkey and a female guest enter his apartment on the evening of 7 October, The Times reported.
The Raphael Penthouse Suites, in the wealthy district of Sandton, are said to be monitored by security guards 24 hours a day with access to rooms restricted by security card-protected doors.
The pair were reportedly seen by the complex's staff as they entered through the apartment block's front entrance, with their faces picked up by biometric security cameras.
Police, who are treating the death as murder, have so far refused to give details of possible motive or if anything was stolen. Officers are still awaiting the results of a postmortem examination.
But a source close to the investigation told The Times that detectives were confident they knew the identity of the female suspect.
"The police have an idea from the footage who they're looking for but they need to tread carefully and not scare the suspect away, people can go deeper underground if they think they are being looked for," they said.
They added that the use of boiling water was a method commonly used by criminals in South Africa to extract sensitive information such as bank card PIN numbers.
Starkey, who had dual Australian-British citizenship, had worked for several top financial firms including Goldman Sachs, JP Morgan and Ernst and Young.
He had reportedly proposed to his girlfriend in September at South Africa's Pilanesberg National Park.
A statement from his Sydney-based family said: "Words cannot describe how devastated we are. James lived life to the full and certainly had everything to live for, having recently become engaged and planning to return to settle in Australia in the near future."
Starkey's body was returned to his family in Sydney and he was buried on 21 October.