In August 2014, the Islamic State (Isis) captured the northern Iraqi town of Sinjar, killing between 2,000-5,000 Yazidi men, while thousands of Yazidi women were sold and hundreds of Yazidi children were killed while attempting to flee. According to a member of the Iraqi Kurdistan Regional Government, the IS (Daesh) campaign against Sinjar was to push the Kurds out of the Yazidi areas and to bring in those who were obedient to the militants. What followed were the US airstrikes on Isis units and convoys in northern Iraq, leading to a war of several countries against the Islamic State militants.
Yet in a conservative society where women are often expected to stay at home, there are a handful who say gender does not keep them from fearing or entering battle. What that means for these women, to put on military uniform and carry a gun is revenge – for the women raped, beaten and executed by the jihadist militants.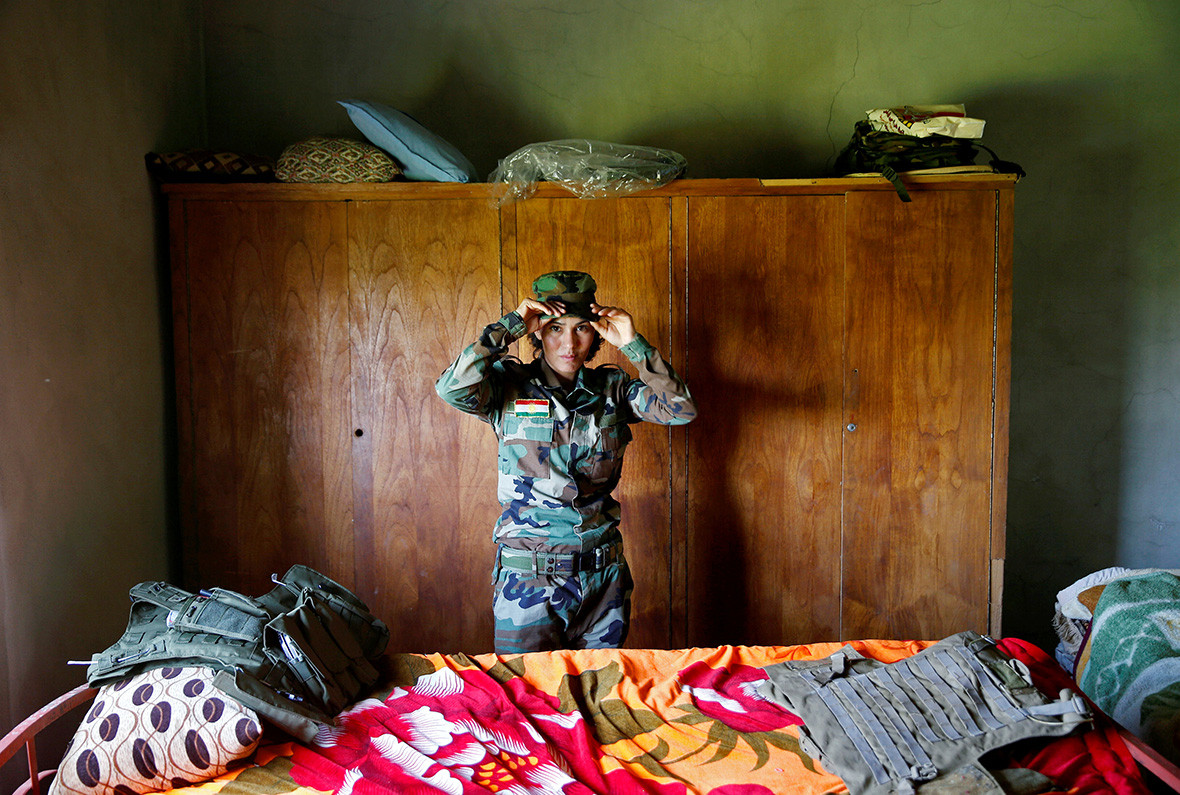 The 30-women unit is made up of Yazidis and Kurds from Iraq and Syria who have taken up arms against the militants, and have played an important role in pushing back Isis in northern Iraq.
Yazidi female fighter Asema Dahir is 21 years old. At a checkpoint near a front line north of Mosul, Iraq, she told Reuters how the Sinjar jihadi invasion saw the capture of many people who she knew. "They took eight of my neighbours and I saw they were killing the children," she said. "They killed my uncle and took my cousin's wife, who had only just married eight days earlier," she continued.
The bride, like thousands of other Yazidi women, is still being held by the militants.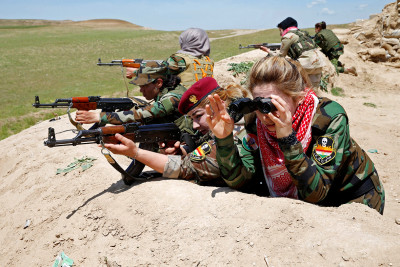 "If a man can carry a weapon, a woman can do the same," Haseba Nauzad the unit's 24-year-old commander, told Reuters. "The men are inspired to fight harder when they see women standing in the same battlefield as them."
When the Islamic State announced its so-called caliphate over certain areas that included traditional Kurdish lands, Nauzad was living with her husband in Turkey. "I saw them raping my Kurdish sisters and I couldn't accept this injustice," she said. Nauzad's husband wanted to flee to Europe, but she insisted that she was going to go home and fight. Nauzad has not heard from him since he reached Germany.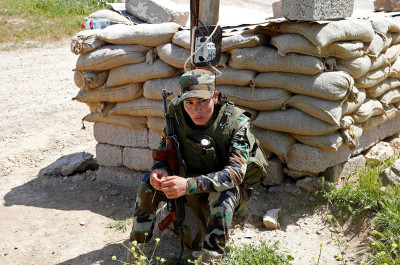 The women in the unit are convinced Islamic State militants are scared of women fighters "because they think if they are killed by a woman, they will not go to heaven," Nauzad said.
"This story encourages more women to join the fight."