Egypt's Aliaa Elmahdy Leads Femen Burqa Striptease in Stockholm Mosque
Radical protesters enter Muslim building in burqas before unveiling bare-chested campaign against shariah law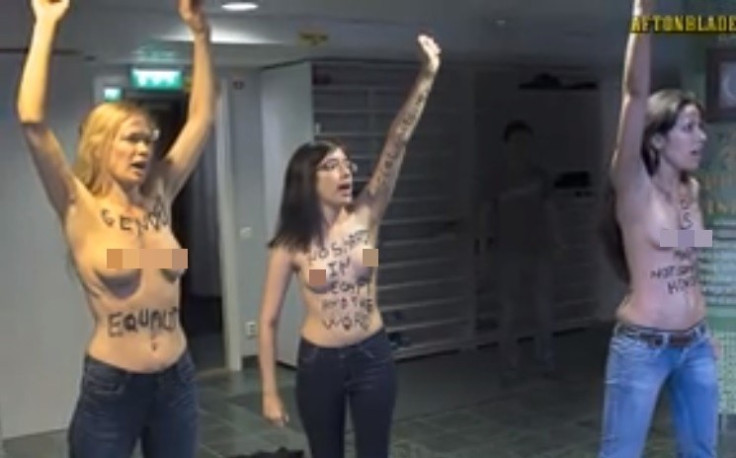 Three women disguised in burqas burst in to a mosque and bared their breasts in a protest against religious oppression.
The trio with radical women's rights group Femen ripped off the burqas to reveal their naked torsos covered in political slogans against shariah law and female oppression.
They claimed their protest triggered a storm with shocked worshippers allegedly demanding they be stoned to death.
Aliaa Elmahdy, an activist in exile from Egypt, led the protest. Elmahdy fled her homeland in 2011, after angering religious fundamentalists by posting sexy images of herself on her website, gaining world wide attention as leading feminist voice of the Arab Spring as the 'Naked Blogger.'
(Warning: Slideshow contains nude content)
Elmahdy told local media in Stockholm: "My message is gender equality and my body is no sin. We want the message of women's spring; freedom to women, freedom to have your own individual choice to decide over your body, not to have somebody else telling you.
"We should not be called whores or that we are doing something shameful like they were calling us in the mosque. They were calling us whores from hell.
"Amenia [fellow protester] was being threatened that she was going to be stoned to death. She was a young woman who believed the Arab Spring would bring freedom. But all that's happening in Tunisa is that it's been getting worse."
Stockholm police arrested the women on suspicion of disorderly conduct and bailed them hours later.
It is the latest stunt by radical group Femen, after supporters protested at the Vatican and in Paris.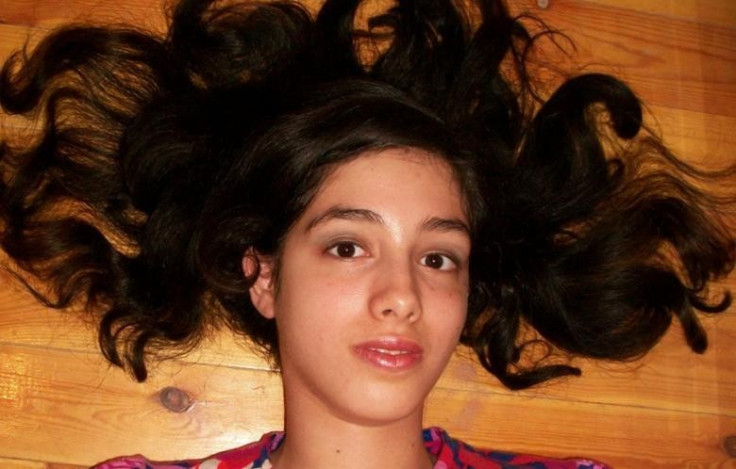 © Copyright IBTimes 2023. All rights reserved.