Rio Ferdinand says the reputation of Manchester United's players will count for nothing upon their arrival of new manager David Moyes.
Moyes officially starts at Old Trafford on 1 July, taking over the 13-time Premier League champions from Sir Alex Ferguson after over 26 years at the helm.
Boasting some of the world's best players, including Robin van Persie and Wayne Rooney, Moyes will have an embarrassment of riches when he joins United this summer, but Ferdinand warns the squad start pre-season with a clean slate.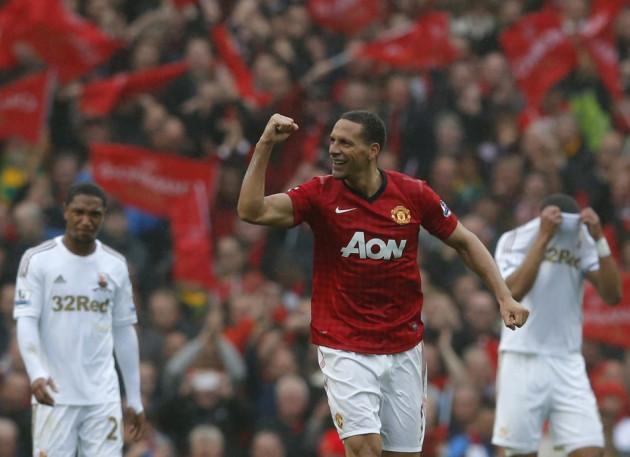 "You've got to prove yourself under the new manager," Ferdinand said.
"He's going to come in with new ideas, new rules and a new regime. No matter how long we've been here, and the likes of Giggsy and myself have been here for many years, we'll be in the same boat as people like Danny Welbeck, Phil Jones and Tom Cleverley.
"So we've all got to prove ourselves to make sure he thinks we're the right people to start each game."
"Obviously, Sir Alex's shoes are massive shoes to fill but David Moyes couldn't be walking into a healthier situation.
"The young players here are hungry and want to win stuff. The senior players have won a lot of things but have still got the desire and the work ethic that the manager has instilled into us. I think that's vital for the future of the football club."
Ferdinand signed for United in 2002 and has enjoyed a glittering decade at the Theatre of Dreams, winning six league titles, two League Cups, the Champions League and the Club World Cup.
Having retired from international debut, Ferdinand is expected to be handed a new deal at United ahead of the new season after defying recent injury troubles to make 27 league starts this season.
The 34 year old is ready for a summer of change at United, but believes their title win in Ferguson's final season is the perfect way of laying down a marker ahead of Moyes' arrival.
"(Winning the title) is the way the manager would have liked to leave the club in his dreams, not looking up at other teams but saying 'come and catch us'," Ferdinand added.