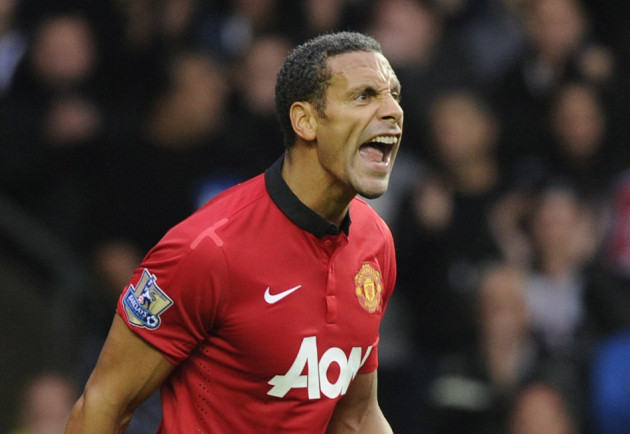 Rio Ferdinand believes that one of the keys to defeating Arsenal this weekend will be by preventing Mexut Ozil time and space from which he can pick Manchester United apart.
Ozil has been a revelation since moving to the Emirates this summer and has been instrumental in helping the north London club move five points clear at the top of the Premier League and on the verge of qualifying for the knockout stages of the Champions League.
Arsenal's whole team appears to have been boasted by his arrival and they head to Old Trafford full of confidence after defeating Liverpool and Borussia Dortmund in the same week.
While Arsenal have started the season in superb fashion, Manchester United find themselves down in eighth place having already lost three league games.
Ferdinand is aware how important it will be to gain a victory over the Gunners and will play a key role in trying to prevent the likes of Ozil, Aaron Ramsey, Santi Cazorla and Olivier Giroud.
"Ozil has had a big impact. He has lifted the players around him," Ferdinand told the Manchester Evening News.
"I think you can see he's gone in there at Arsenal and everyone has said: 'We need to lift our levels to get up with him because he's that good a player.'
"If you look at the statistics in the last four or five years and the number of assists he's had, that tells you all you need to know - he's a fantastic player.
"I played against him twice last season when he was at Real Madrid and he was so impressive. He gets between the lines.
"He's done it from wide and central positions for Real Madrid and he's doing it now from a central position for Arsenal."
Ferdinand has also identified a way he feels David Moyes' side can prevent Ozil from pulling the string in midfield and believes United can be a threat themselves with their array of talent in midfield.
He added: "We've got a couple of players in our team who can pose those sort of problems for other teams so I know in training how difficult it can be to pick up those players but it's about the team being compact enough not to give those spaces."