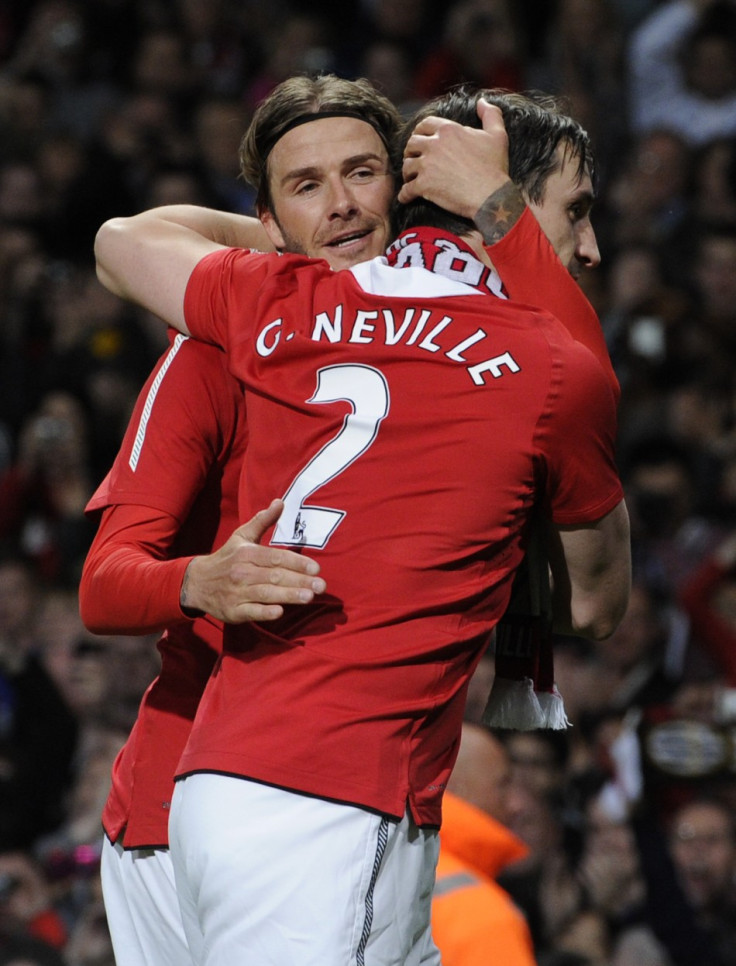 Manchester United boss Sir Alex Ferguson believes the emerging crop of talented young players making a name for themselves at the club can prolong the careers of their more established stars, in the same way the likes of David Beckham and Paul Scholes did for Bryan Robson's generation.
The Manchester United manager recently revealed their meticulous handling of their best young players and the process by which they get introduced to first team training. Ferguson suggests it affords him the opportunity to assess their temperament but equally it can serve as motivation to their senior players because of the added competition.
Ferguson recalls blooding their famed 1992 Youth Cup winning side in a training session against the first team that included Manchester United legend Bryan Robson. The former England international, who earned the nickname 'Captain Marvel' for this heroic performances for club and country in the 1980s, was in "one of his angry moods" according to Ferguson, and they successfully negotiated their younger counterparts.
The long serving Manchester United chief is likely to select a host of young players for tonight's Carling Cup quarter-final, and while he acknowledges it is worthy recognition of their talent and hard work, it will serve the dual purpose of motivating their more established teammates.
"Going back to '92 when we had the youth team with David Beckham and Paul Scholes, I used to threaten Bryan Robson that the youth team would beat the first team," The Manchester United manager told the Daily Telegraph.
"They did have a practice match, and the first team won 3-1. Robson was in one of his angry moods.
"The young players enjoy the challenge of playing with the older players."
Paul Pogba and Ravel Morrison, two of Manchester United's brightest young stars, have been tipped to start the match at Old Trafford, and given the club's perceived weakness in central midfield it could be an opportunity for the precocious duo to stake a .claim.
"Ravel Morrison was in the squad for last week's game against Benfica," Ferguson said. "He's a very, very talented boy and he'll possibly be on the bench, at least, in midweek.
"The only area where I've got problems is the centre of midfield. It's possible I could play Pogba there, but I've got enough players to choose from."