Ever-ambitious Fernando Alonso is "open to anything" regarding his future and will be "more than happy to talk to anyone" concerning a winter switch if he does not see evidence that struggling McLaren can win in 2018.
Sympathy abounds for Alonso, whose undeniable talent is going to waste during a torrid start to the campaign for the Woking-based team, which has seen them plagued by persistent power and reliability issues. The double world champion has yet to finish a race so far this term and was forced to retire on the formation lap before the Russian Grand Prix in Sochi due to a problem with his MCL32's energy recovery system (ERS).
Alonso, who recently aced his mandatory IndyCar induction as he prepares to skip Monaco and race for McLaren-Honda-Andretti in the Indianapolis 500 later this month, is out of contract at the end of the season and those aforementioned difficulties have given rise to significant doubt that he will remain at McLaren next year.
A departure from Formula One has been mooted as a possibility, while ex-driver and friend Mark Webber has previously speculated that the Spaniard could even walk away from the team before the season is through.
Speaking during a press conference held before his home grand prix in Barcelona, Alonso confirmed he is looking to remain in the sport –but will not hesitate to entertain other propositions if McLaren are unable to prove themselves capable of putting together a car that can help him get back to winning ways.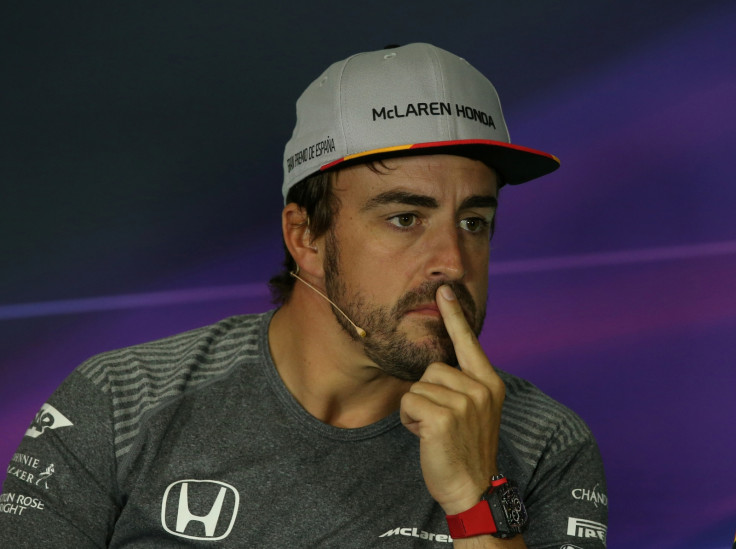 "I like this Formula 1 and my intention and first priority next year is to race in Formula 1," he was quoted as saying by Sky Sports. "But not only to race but also to win. I am happy with McLaren but we are not winning. If, before September or October, l see a possibility that we are in a position to win in 2018, l will be more than happy to stay with the team. If that is not the case, l will be more than happy to talk to anyone."
Alonso added that he feels the troubled partnership between McLaren and Honda "will be for the long term" amid suggestions of a potential split and added that they "need to find a way to extract performance and power from the engine". Regarding his inability to race in Sochi and teammate Stoffel Vandoorne's failure to start in Bahrain, he described those problems as "completely unacceptable".