McLaren have been told to prepare for further problems when the Formula One season restarts at the Shanghai Grand Prix this week. The Woking-based team endured a nightmare opening race in Melbourne, with Stoffel Vandoorne finishing last while Fernando Alonso was forced to retire despite at one stage running in the points at Albert Park.
Though reliability problems affected their pre-season campaign, a lack of power produced by the Honda engine was exposed in qualifying – when both cars were among the slowest three through the speed traps.
The Shanghai International Circuit has two long straights including an extended pit lane which could again hinder McLaren, whose lead driver Alonso has spoken at length over the technical problems which have beset the team since re-joining them from 2015.
And race director Eric Boullier has provided a bleak prediction for the second race in the 2017 calendar, with suggestions that the problems encountered in Melbourne could be repeated.
"Shanghai is known to be an unpredictable weekend for a number of reasons: it's tough on cars, tyres and power units and the weather is often precarious, but I can predict that we won't be as fortuitous with our pace, compared to our rivals, as we were in Australia," Boullier said.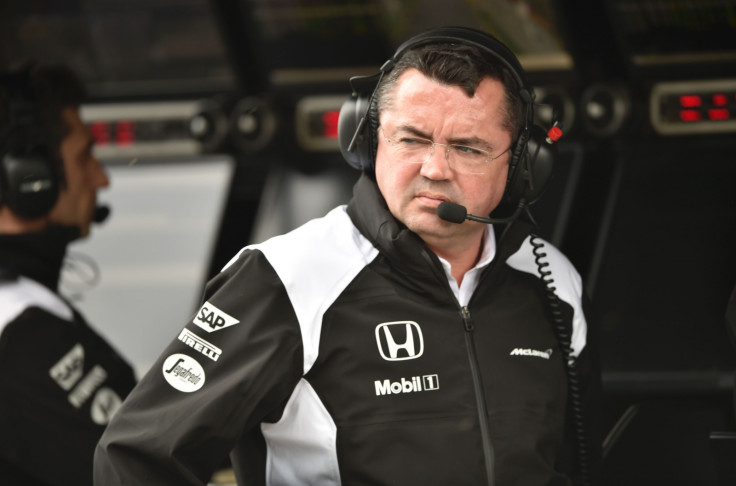 "The characteristics of the Shanghai International Circuit are very different from Melbourne, and its long, fast straights will likely expose the weaknesses in our package more than Albert Park did. However, we will of course attack the race with our usual fighting spirit, and the most important thing will be to ensure reliability with both cars before focusing on performance."
Having admitted he was approached to fill the vacant seat at Mercedes, prior to Valtteri Bottas' arrival, and conceded he would consider moving to the Silver Arrows if the opportunity arises next season, Alonso's future remains uncertain amid McLaren's current plight. But former Ferrari teammate Felipe Massa – now of Williams – does not expect the Spaniard to cut short the arrangement ahead of negotiations over an extension.
"I think the first thing to understand is that he has a contract," he told Sportv. "If he leaves now, he'll be stuck until next year, and for what? He has a huge contract, so he will stay there and fulfil it – although it's true that anything can happen. If he's thinking of moving to a competitive team, that's not for this year. Stop in the middle? I don't think so, but as I said, nothing is impossible."