Niki Lauda was delighted with Valtteri Bottas' Mercedes debut at the 2017 Australian Grand Prix and believes former driver Nico Rosberg would have delivered a performance similar to the Finn's.
The former Williams driver impressed on his first outing with the reigning world champions with an assured drive to third place behind race winner Sebastian Vettel and teammate Lewis Hamilton.
Bottas looked to be considerably behind his teammate during practice and the start of qualifying but closed the gap in the final qualifying session and finished in the third place just three-tenths behind. Similarly, he struggled to match the pace of Vettel and Hamilton at the start of the race, but came back into it in the latter stages and at the chequered flag he was just 1.3 seconds behind his teammate.
The Mercedes non-executive chairman labelled the Finn's performance 'outstanding' and revealed that Bottas was his first choice when Rosberg left the Silver Arrows team stunned following his sudden decision to retire from Formula One five days after winning the 2016 Drivers' championship.
"The biggest problem was that when Nico decided suddenly overnight that he was not going to race with us anymore, we were standing there with open mouths," Lauda was quoted as saying by ESPN. "Then we had long discussions, Toto and I, [about] who should we take. Then for me, for sure we had the right choice, which was always Bottas, he was number one in the list.
"I went straight for him because we needed an experienced, quick guy. The young guy [Pascal] Wehrlein was for me a little bit of a risk because he did not have enough experience. We expected Bottas in a new car, with a new team, with the help of the team that he would get quicker.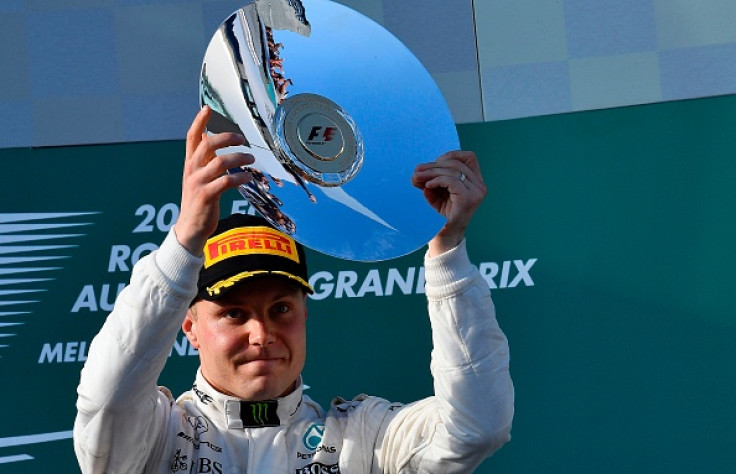 "And he did all that. So the whole weekend he was a sensation. I don't think he would have been worse than Nico if he had raced here. It would have been exactly the same result. He was the first time out of the car, which was outstanding."