Lewis Hamilton has bemoaned the new Formula One rules which prevented him from challenging eventual race winner Sebastian Vettel at the Australian Grand Prix in Melbourne. The Mercedes driver started on pole position but failed to stay ahead of the German following the pit stop phase, having been kept behind Red Bull's Max Verstappen.
Both Hamilton and Vettel had spent the build-up to the season endorsing each other's title bid – but initially it was Ferrari who would set the pace Down Under. Valtteri Bottas finished his first race with the Silver Arrows down in third, yet the performance could not take the shine off Vettel's first race win for 18 months.
A string of new regulations has radically changed the aesthetics of the cars, which while speeds are at record-breaking levels overtaking is expected to become more difficult. And that factor hindered Hamilton's task of passing Vettel during the closing stages.
"I don't lie," three-time world champion Hamilton stated. "I'm not really good at bluffing. I didn't really know how quick they [Ferrari] were going to be in the race," Hamilton told Sky Sports. "Their pace in testing was true and their speed in that first stint on the ultra soft tyres was fantastic. My real strength wasn't until at the end of the race but it was far too late.
"Formula One has always generally been tough to follow, for me it's a lot worse than I anticipated. I hope that it doesn't mean for rest of the year it's more of a trend. I want be closer with cars, more close wheel-to-wheel battling. It's through strategy and pit-stop that we are racing right now."
Mercedes have dominated the last three seasons, but Ferrari look set to challenge that authority at the top of Formula One. Hamilton has welcomed the threat posed by Vettel and is looking forward to a tussle for the title for the remaining 19 races.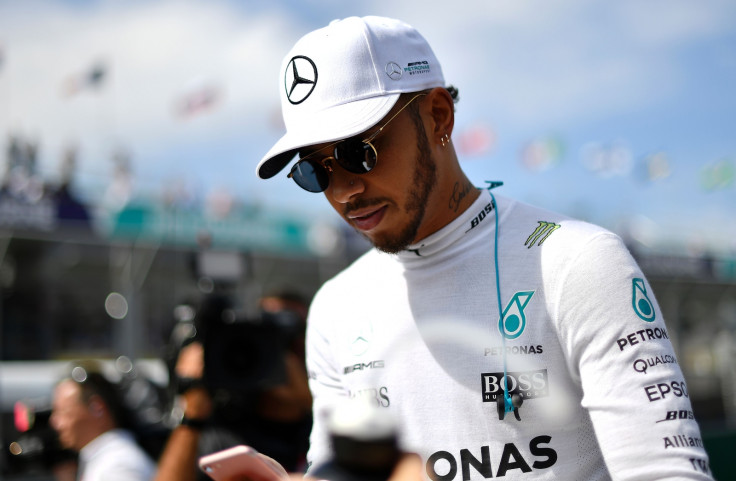 "I executed a strategy, I only stopped a lap earlier than my normal target," he added. "But I couldn't go any further I basically used up all the money that I had in those tyres. It's great we have got a race on our hands. It was my call. I came in and got stuck in some traffic but that's motor racing.
"We had a really good start which is fantastic, but after that I was struggling with the grip from the get-go and Sebastian was always able to answer in terms of lap times. I got in a bit of traffic, the tyres heated up and I struggled with grip so I had to come in."