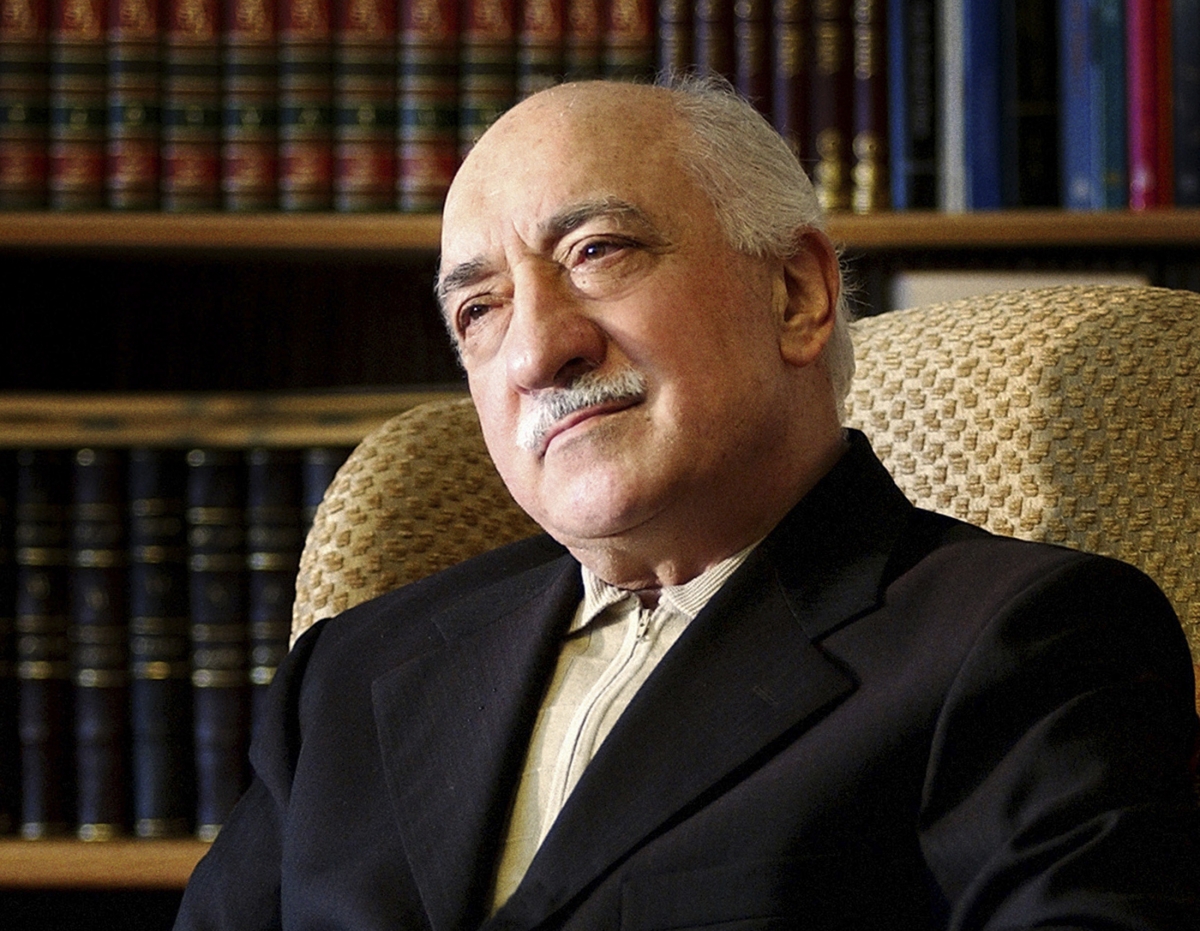 The wave of high-profile arrests that has shaken the moderate-Islamist government of Recep Tayyip Erdogan has been widely blamed on a deepening feud between the authoritarian Turkish PM and Fethullah Gülen, an influential cleric in self-imposed exile in Pennsylvania, US.
Forty-seven businessmen and politicians, including the sons of three Cabinet ministers, have been put in custody on corruption and bribery charges. Political commentators pointed to the long hand of the 70-year-old imam, who commands a global empire of media outlets, private schools and charities.
The eponymous Gülen movement, which proposes a moderate and modern interpretation of Islam, has extensive influence in the Turkish police and judiciary. Gülen members are believed to have infiltrated the secret services, law enforcement offices and the AK party itself.
Tensions and criticism
Tensions between the reclusive Muslim cleric and Erdogan have boiled over in recent months, and ultimately exploded after the Turkish government announced plans to outlaw private schools, including those run by the Gülen movement.
From his golden retreat in Pennsylvania, Gülen "strongly denied" allegations that the latest Turkish probe was launched as part of a rift between the government and Hizmet (The Service) – another name for the movement.
"Some bureaucrats, well-known businessmen and relatives of ministers have been detained by the İstanbul chief public prosecutor in the past two days. Claims of corruption, bribery and smuggling can be seen in any country. That is why there are independent judicial bodies to investigate such claims," said Gülen.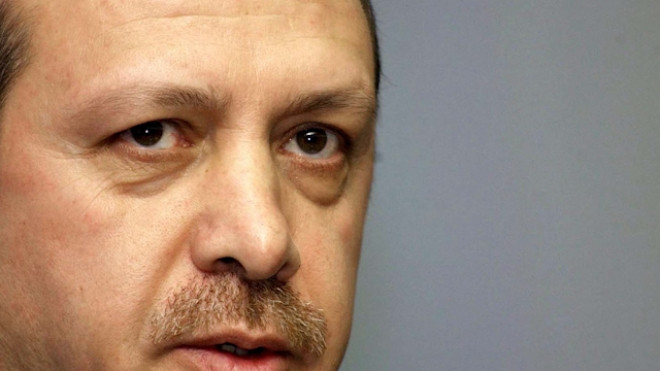 Turkish Prime Minister Recep Tayyip Erdogan
Over the past months, however, the cleric made veiled criticism on Erdogan's increased authoritarian style. Following the anti-government protests that swept across Turkish biggest cities in May, Gülen said:
"If you claim that protesters are not seeking their rights, then you would ignore the innocent demands of some." The reference was to Erdogan labelling demonstrators as "looters" or "small fringe groups".
"Underestimating negative developments reveal a problem in judgment, mind and logic," he continued.
A global movement
When the moderate Islamist AKP took power in 2002, the Gülen movement provided indispensable support for Erdogan with its extensive influence in the media, police and judicial system.
Self-exiled since 1999 - when he flew to the United States officially for "medical controls" but was actually fleeing charges of plotting to overthrow the government in Turkey - Gülen has built an impressive network of more than 1,000 schools in 140 countries, from South Africa to the United States.
But it is in Turkey that the movement has the strongest support and affiliations, including in the country's largest daily newspaper, Zaman, and its English equivalent, Today's Zaman.
Children walk at Fatih College in Istanbul. The 640-pupil school is run by followers of Fethullah Gulen.
Reuters
Both Gulenists and Erdogan's Justice and Development (AK) party were long persecuted by the secularist generals. After AKP swept to a second term in 2007, pro-Gulen prosecutors cracked down on generals through the "Ergenekon trial" of hundreds of alleged coup plotters.
Gulenists seized the opportunity to take revenge on former rivals, including the military.
"Hardcore activists within the Gulen movement are driving the arrests," Gareth Jenkins, an expert on Turkey at the Central Asia-Caucasus Institute, affiliated with John Hopkins University, told the New York Times. "It is revenge for the 1990s, when the military oppressed Muslim conservatives."
However, the relationship between Erdogan and Gulen has become tense after the often-indiscriminate wave of detentions tainted the image of the movement. "They shared power with AK but they kept wanting more," said an observer.
Infiltrating Turkish police?
World-renowned journalists such as Ahmet Sik and Nedim Sener were searched and arrested in 2011 for links with the Ergenekon plot. But press freedom organisations claimed the two reporters were put in jail for their work rather than alleged affiliation with a "deep state", ultra-nationalist gang.
Arguably, Sik's wrongdoing was to write a book, "The Imam's army", which includes much evidence of Gülen interfering with the police and the judiciary, working behind the scenes to gain political power in Turkey. According to the journalist, the police "has almost become the armed unit" of Fethullah Gülen, with people affiliated to the movement promoted early to senior roles and allegations of Gülenist applicants for police roles who were provided answers in advance before entrance exams.
Some rough statistics claimed that 95% of the police personnel department belonged to the Gülen movement.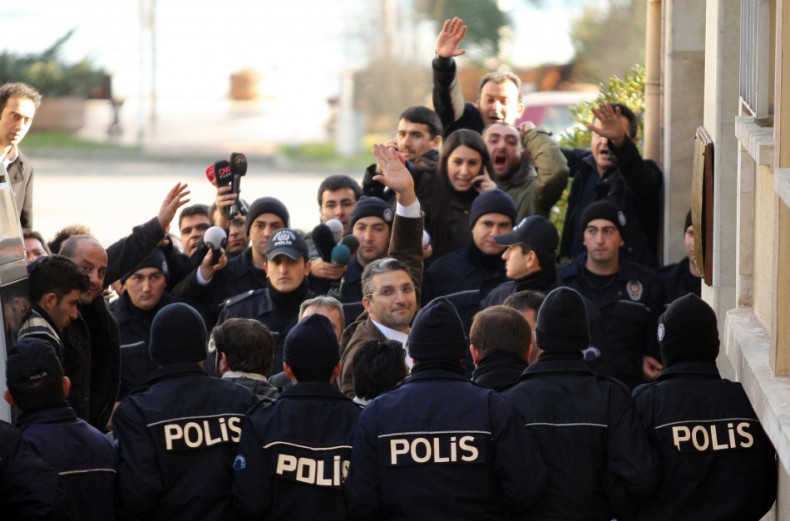 However, sympathisers of the movement reject the notion of "infiltration" and claim that the elusive, informal network of followers is just a civic movement aimed at creating a "golden generation "of humanism, science and islam.
"You can't talk of Gülenists infiltrating into the police, because Gülen people are the Turkish people," Mucahit Bilici, assistant professor of sociology at John Jay College, City University of New York, says. "There could be individual members sympathising for them, not a secret organisation plotting to overthrow the [Turkish] government."
Sik was released in March 2012. He remains under indictment for another case. According to the Committee to Protect Journalists, Turkey has now surpassed China for the number of incarcerated journalists
Wikileaks
A 2009 cable by the United States ambassador to Turkey at the time, James F. Jeffrey, published by WikiLeaks, stated that Gulen followers reportedly dominate the Turkish police, where they serve as "the vanguard for the Ergenekon investigation".
It said that Gülenists "have as their ultimate goal the undermining of all institutions which disapprove of Turkey becoming more visibly Islamist".
The cable revealed it was impossible to corroborate an assertion that the Turkish national police (TNP) is controlled by Gulenists. However "we have found no one who disputes it, and we have heard accounts that TNP applicants described as Gülenists are provided answers in advance to the TNP entrance exam."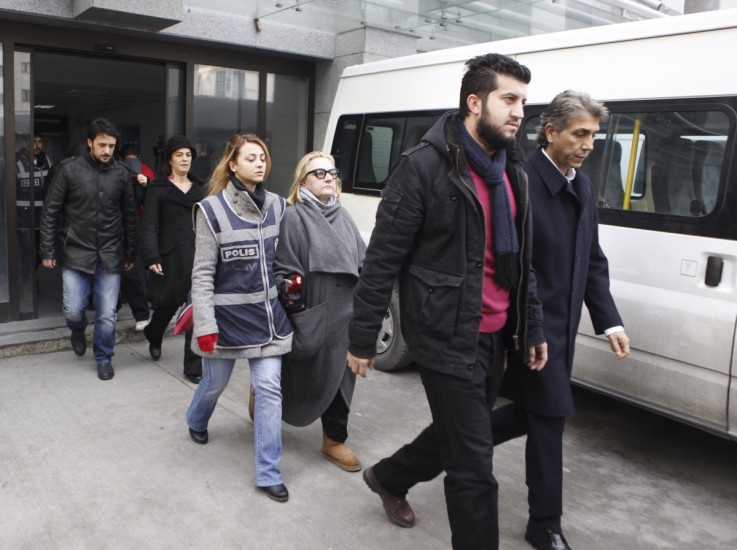 Mustafa Demir (front R), mayor of Istanbul's Fatih district, is escorted by police officers as he leaves the police headquarters
Reuters
According to Yusuf Kanli, columnist for Hürriyet News Daily, Gülenists' influence in the police is hard to prove, and whoever crosses the line is subjected to intimidation and even arrest.
"I can't speak on this issue, Ahmet Şik is in prison now [2011] for having stated the influence of Gülenists into the police" Kanli said in 2011. "Nobody can prove it because they don't have membership, they are a religious society, not an association."
In the cables, it is stated that Gülen's application for a green card in the US was initially rejected. The cleric was classified as an "alien of extraordinary ability", and only after a while was his request accepted.
Undoubtedly, US authorities revised their opinions about him.
What made them change their minds? Allegations that the US was behind the Gülen movement are firmly discarded in another cable. A standard press guidance stated that "the US is not "sheltering' Mr Gülen" and "his presence in the US should not be viewed as a reflection of US policy towards Turkey".