FGM: 170,000 UK Women and Girls Subjected to Genital Cutting in 'Ongoing National Scandal'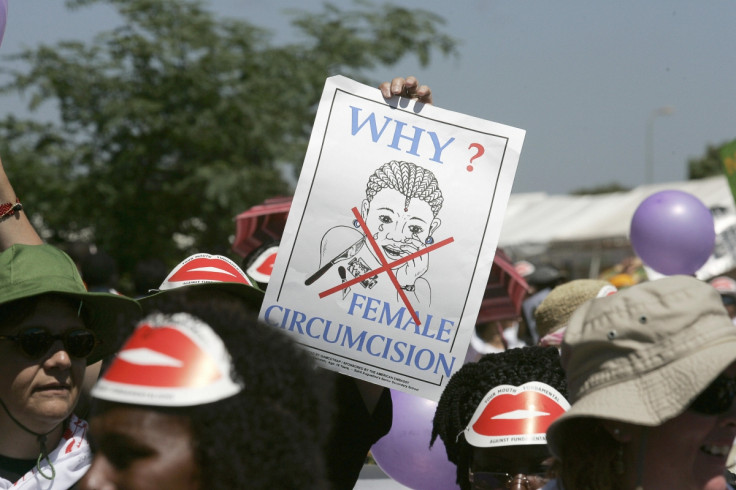 The failure to protect women and girls from female genital mutilation is an "ongoing national scandal" with as many as 170,000 victims in the UK, according to a report by MPs published on Thursday.
The Commons Home Affairs Committee said FGM was one of the most prevalent forms of "severe physical child abuse" taking place in Britain, with approximately 65,000 girls under the age of 13 at risk.
The report stated that failures by police, ministers and other agencies have led to the "preventable" mutilation of thousands of girls.
MPs said the "horrific" abuse should be tackled by prosecuting those doctors and nurses who fail to report that girls in their care have suffered FGM, and offering greater anonymity to victims.
The report stated the use of protection orders should be employed to prevent girls being taken abroad for the procedure, which usually occurred during school holidays.
While the practice has been outlawed in Britain since 1985, the first prosecution only took place this year, just days before the director of public prosecutions Alison Saunders was due to appear before the committee.
In the report, the MPs blamed a "misplaced concern for cultural sensitivities" for inaction, and called for a national action plan, with the procedure which is associated with Central African Republic, Ethiopia, Sudan and other African countries.
"A number of successful prosecutions would send a clear message to those involved that FGM is taken with the utmost seriousness in the UK and will be punished accordingly," they said.
Keith Vaz, the committee's Labour chairman, said victims had been badly let down, drawing attention to the little information on girls most at risk.
"FGM is an ongoing national scandal which is likely to have resulted in the preventable mutilation of thousands of girls to whom the state owed a duty of care," he said.
"Successive governments, politicians, the police, health, education and social care sectors should all share responsibility for the failure in recent years to respond adequately to the growing prevalence of FGM in the UK."
The report found that in two London boroughs, almost one in 10 girls are born to mothers who have suffered FGM and are therefore also at risk. The procedure is most commonly carried out on girls between the ages of five and eight.
In some cases, the MPs reported, it is carried out by a health professional, but is more commonly undertaken by a traditional practitioner with no formal training and without anaesthetic. Knives, scissors and piece of glass are often used.
Immediate effects of FGM can include severe pain, shock, bleeding, infection and occasionally death, which many women and girls experience mental health problems such as post-traumatic stress and depression.
© Copyright IBTimes 2023. All rights reserved.