Reuters photographer Siegfried Modola gained access to a circumcision ceremony in rural Kenya for young girls of the Pokot tribe, in Baringo County.
The traditional practice of circumcision is a rite of passage that marks the transition to womanhood and is a requirement for all girls of the tribe before they marry.
More than a quarter of girls and women in Kenya have undergone genital cutting, according to United Nations data. Despite a government ban on the life-threatening practice since 2011, the long-standing tradition remains a rite of passage for girls, particularly among poor families in rural areas.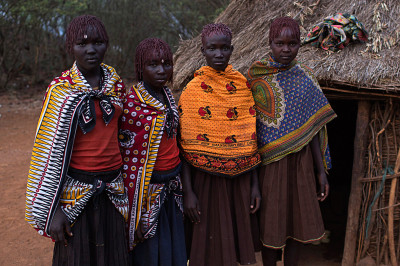 Every ten seconds, a girl is put though female genital mutilation. Girls are among the most vulnerable people in the world, and 125 million girls and women worldwide have been subjected to FGM – most of them before the age of 15.
Despite being outlawed in most countries, the practice is still widely performed across Africa, the Middle East and Indonesia.