Female Genital Mutilation: New Report Reveals 137,000 Women at Risk of 'Extreme Abuse' in England and Wales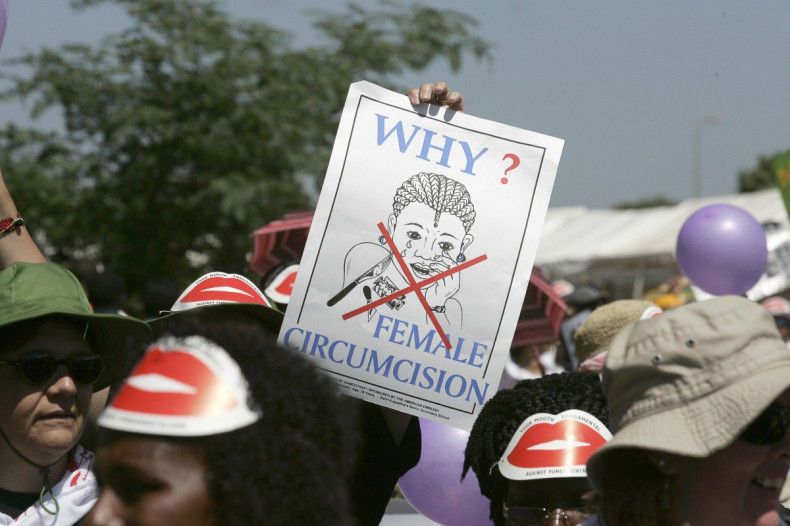 As many as 137,000 women are living with female genital mutilation in England and Wales, according to new figures released before Britain hosts its first Girl Summit to tackle FGM and child marriage.
The report, compiled by City University London and women's charity Equality Now, estimates that the number of women living in the UK who have experienced cutting has increased from 2001 to 2011.
The Girl Summit, co-hosted by the UK Government and UNICEF, will take place in London on 22 July.
For the study, information was taken from surveys in 29 countries in which FGM is practised, along with data from the 2011 census about women who had migrated from those countries.
It estimated that about 103,000 women aged between 15 and 49, and about 24,000 women aged 50 and over, who have migrated to England and Wales are living with the consequences of FGM.
In addition, around 10,000 girls aged under 15 and 24,000 women over 50 - who have migrated to England and Wales - are likely to have undergone the procedure.
Combining the figures for the three age groups, an estimated 137,000 women and girls affected by FGM, born in countries where FGM is practised, were permanently resident in England and Wales in 2011.
Researchers also combined the survey data with birth data from the Office for National Statistics and estimated that about 60,000 girls aged up to 14 were born in England and Wales to mothers who had undergone genital cutting.
Census information also shows that numbers of women born in the countries in the Horn of Africa, where FGM is almost universal and the most severe form of FGM called infibulation is carried out, increased by 34,000 from 22,000 in 2001 to 56,000 in 2011.
The numbers of women from countries in East and West Africa, where FGM Types I and II, clitoridectomy with or without excision of the labia minora, are very common, also increased by 10,000 over the same period.
The World Health Organisation estimates that 100 to 140 million girls and women worldwide have undergone some form of cutting.
The practice has been outlawed in Britain since 1985 and in 2012, the UN General Assembly approved a resolution calling for all member states to ban the act.
Often motivated by beliefs about what is considered proper sexual behaviour, or to prepare a girl or woman for adulthood and marriage, the dangers of FGM include severe bleeding, urination problems, infections, infertility and death.
Efua Dorkenoo, senior FGM adviser to Equality Now, said: "As recommended by the recent Home Affairs Select Committee report on FGM, the government need to get a handle over this extreme abuse of the most vulnerable girls in our society by implementing a robust national plan to address the issue."
"Professionals are crying out for clear-cut guidance on referral pathways on early identification of girls potentially at risk and prevention; and protocols for documenting and sharing information on FGM between health, children social care, education and the police," she added.
Alison Macfarlane, a professor of perinatal health at City University London, said the estimates have limitations as they assumed that the women who have migrated are typical of women in their country as a whole.
"They should be used as signposts to guide professionals in planning services for affected women and their daughters rather than hard and fast facts."