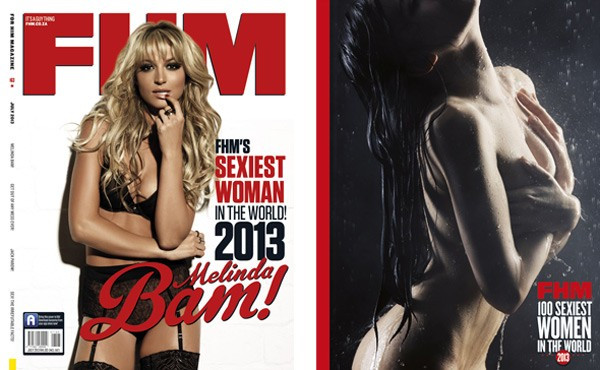 Men's magazine FMH has suspended two writers for making jokes about "correctional rape" on their private Facebook pages.
Features editor Max Barashenkov and editorial assistant Montle Moorosi both made light-hearted comments about rape performed as punishment for a person's sexual orientation.
Corrective rape is said to be rife in parts of South Africa, with lesbians the most frequent targets. In Johannesburg earlier in July, Duduzile Zozo, 26, was raped and murdered because of her sexuality.
According to rape charity Luleki Sizwe, 10 lesbians are raped or gang raped every week in Cape Town.
On his Facebook page, Barashenkov said: "I propose correctional rape and sterilisation for any white person who twerks." Twerking is a form of dancing where the person shakes their hip vigorously.
City Press reported that his comment was quickly criticised by his Facebook friends. One said: "Max you shouldn't be condoning the concept of correctional rape in any way for any purpose."
Moorosi, however, replied: "I think rape can be quite fun if executed in a romantic manner. Like saying 'I love you' before you slip a roofie [tranquilliser] in her Earl Grey tea."
Nice boys

Barashenkov said he was allowed to make jokes about correctional rape because he had been a victim of the practice, although there were no details of that claim.
FHM editor Brendan Cooper said: "FHM was horrified to learn of the incredibly offensive comments made by two of our staff members on their private Facebook pages.
"These comments in no way reflect FHM's values. The opinions expressed are hurtful and deeply offensive and entirely unacceptable to FHM's management.
"They're actually nice boys. But having these comments linked to my brand [has] me absolutely furious."