Given that Moscow is a city of 12 million, a turnout of 8,000 at an anti-corruption protest may seem modest, but this weekend's demonstration in the Russian capital and across dozens of other cities are the biggest the country has seen for more than five years.
Equally while the arrest and detention of opposition leader Alexei Navalny was inevitable given that the Kremlin accused him of organising the protests, the 40-year-old former lawyer is unlikely to be cowed by a 15-day prison sentence. He has pledged to run as a candidate in the 2018 elections.
Putin has been adept at portraying himself abroad as a strong leader, wading into the conflict in Syria and giving his backing to right wing nationalist candidates such as Marine Le Pen in France.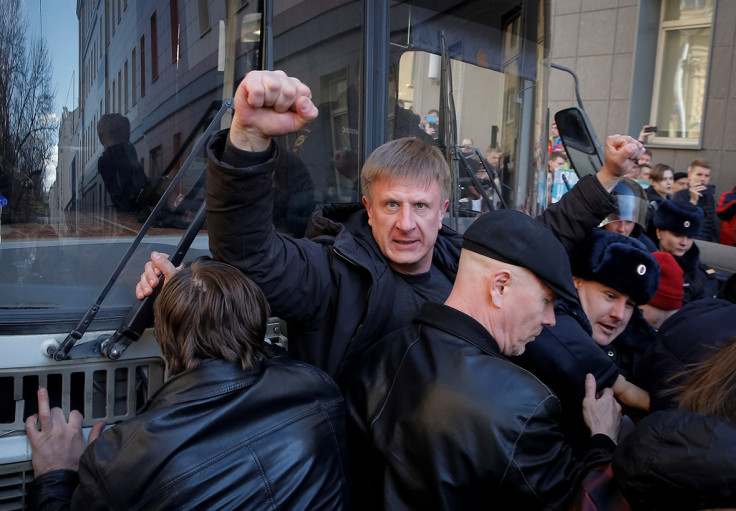 But at home, Russia is hurting. Its economy is in decline and corruption is endemic. Russians are aware that Putin wants to stay in power until 2024, and those who gathered in Moscow and other cities on Sunday are determined that their voice be heard.
To help understand the protests, In the Field was joined this week by Alex Kokcharov, Russia analyst at IHS, and Tom Porter, foreign reporter at IBTimesUK.
Subscribe on iTunes to In the Field, IBTimes UK's weekly podcast on world affairs.