Fifa arrests: 'No revote' for Russia 2018 and Qatar 2022 World Cups despite criminal investigation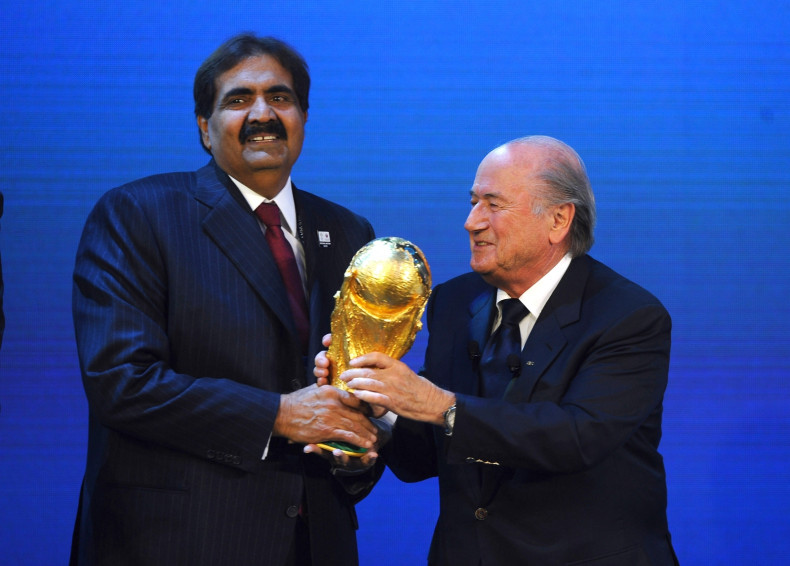 Fifa has said its upcoming presidential elections and the Russian and Qatar World Cups will still take place despite the arrests of nine officials and a separate corruption investigation.
Swiss authorities arrested the Fifa executives, including vice president Jeffery Webb and former vice president Jack Warner, during a morning raid at five-star Baur au Lac hotel in Zurich on behalf of the US Justice Department.
The executives are accused of being involved in corruption and bribery charges totalling more than $100m (£64m) for allocation of media, marketing and sponsoring rights for football tournaments carried out in the US and Latin America for the past two decades.
The Office of the Attorney General of Switzerland (OAG) has also opened up a separate inquiry into allegations of criminal mismanagement and of money laundering in connection with the allocation of the 2018 and 2022 football World Cups in Russia and Qatar respectively.
Fifa president Sepp Blater and secretary general Jérôme Valcke are not among those questioned as part of the corruption investigation.
Fifa's headquarters has also been raided, with police seizing documents from the scene.
The arrests at the hotel, which were described as "peaceful" by reporters at the scene, took place as Fifa executives were gathering ahead of the football world governing body's annual meeting, where Blatter is expected to be elected for a fifth term as president.
Fifa has said that despite the two investigations, there will not be revote to determine who will stage the 2018 and 2022 World Cups despite a criminal investigation being opened.
Spokesperson Walter De Gregorio admitted that it has "certainly been a difficult time for us" but added there was no reason at this time for a revote or to delay the upcoming Fifa presidential election as Blatter is not involved in the bribery charges.
He added the arrested Fifa executives will not be suspended until investigations are completed.
De Gregorio told reporters the arrests represent a "good day" for Fifa as they attempt to clean up its image following years of corruption claims.
"This for Fifa is good. It is not good in terms of image or reputation, but in terms of cleaning up, this is good," he said. "It is not a nice day, but it is also a good day. The process goes on and we are looking forward."
Asked how Blatter could continue in charge of Fifa following the bribery arrests and second investigation into the Russia and Qatar World Cups, De Gregorio said: "He is not involved. That is important information."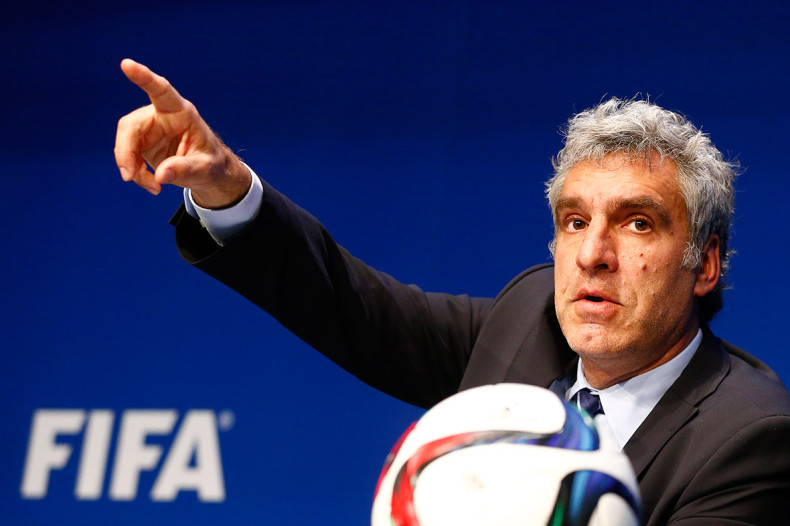 He added: "[Blatter] is focused on the congress. Let's put it like this. The stress factor is higher today than yesterday but he is relaxed. He is not involved. All the rest, he'll accept what will happen."
Fifa presidential candidate Prince Ali Bin Al-Hussein described the arrests as a "sad day for football".
He added: "Clearly this is a developing story, the details of which are still emerging.
"It would not be appropriate to comment further at this time."
Announcing the indictments of nine Fifa officials and five corporate executives on suspicion of conspiracy and corruption, Attorney General Loretta Lynch, of the US Justice Department, said: "The indictment alleges corruption that is rampant, systemic, and deep-rooted both abroad and here in the United States.
"It spans at least two generations of soccer officials who, as alleged, have abused their positions of trust to acquire millions of dollars in bribes and kickbacks.
"And it has profoundly harmed a multitude of victims, from the youth leagues and developing countries that should benefit from the revenue generated by the commercial rights these organisations hold, to the fans at home and throughout the world whose support for the game makes those rights valuable.
"Today's action makes clear that this Department of Justice intends to end any such corrupt practices, to root out misconduct, and to bring wrongdoers to justice – and we look forward to continuing to work with other countries in this effort."
Switzerland's Federal Office of Justice said: "The bribery suspects – representatives of sports media and sports promotion firms – are alleged to have been involved in schemes to make payments to the soccer functionaries – delegates of Fifa and other functionaries of Fifa sub-organisations – totalling more than $100m (£64m).
"In return, it is believed that they received media, marketing and sponsorship rights in connection with soccer tournaments in Latin America. According to the US request, these crimes were agreed and prepared in the US, and payments were carried out via US banks."