Fifa President Gianni Infantino outlines crisis-hit governing body's vision for football
The organisation has been blighted by corruption scandals in recent years.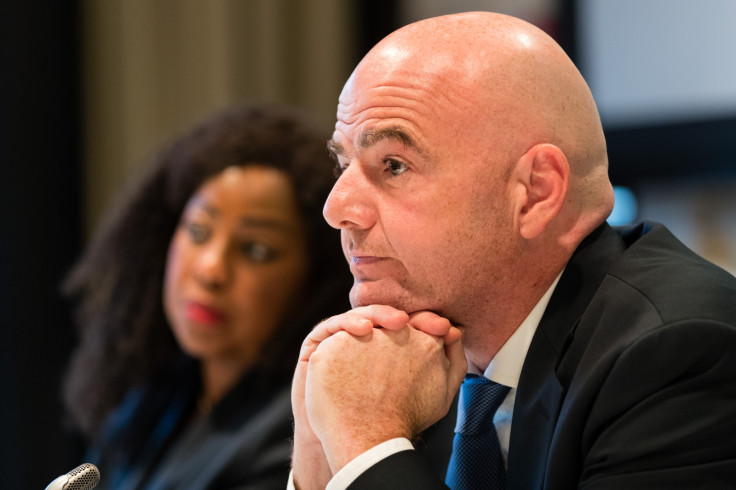 Fifa President Gianni Infantino has unveiled the governing body's vision for the future of the game, emphasising its ambition to regain the trust of fans. The crisis-hit organisation has detailed a number of targets designed to improve Fifa's reputation, following numerous corruption scandals in recent years.
Infantino, 46, said Fifa was building an organisation to "set the standards for others to follow". The body's new vision is being guided by four key principles: transparency, accountability, inclusivity, and cooperation – all of which are intended to help Fifa rid itself of corruption.
"This is a living document, and we look forward to engaging with the member associations, the confederations, our commercial affiliates and other stakeholders as we continue our work to fulfil our mission," Fifa Secretary General Fatma Samoura said at the launch of the vision.
"With the organisational improvements we have made and the reforms we are implementing, Fifa is a stronger institution today than it was a year ago – and it will be even stronger a year from now. This vision will further energise the Fifa administration as we plan for the future."
Infantino revealed, through the Fifa 2.0: The Vision for the Future document, that significant changes will be made to the World Cup bidding process, with the intention of making it more transparent. Fifa will retain the right to bar any bidders who fail to meet the technical criteria, too.
Fifa also plans to take responsibility for ticketing for the first time, bringing the task under its own jurisdiction in time for the 2022 World Cup in Qatar. Other ambitions include increasing worldwide participation in football from 45% to 60%, as well as doubling the number of female players to 60 million.
In recent years, Fifa's reputation has been blighted by widespread corruption allegations, with dozens of senior figures within the body being indicted by US prosecutors. Meanwhile, former Fifa President Sepp Blatter and Michel Platini, the former Uefa President, both received eight-year bans from all football-related activities, reduced on appeal to six years.
© Copyright IBTimes 2023. All rights reserved.