Fifty years of hurt ago England won the World Cup in a tournament that featured just 16 nations – none from Africa or Oceania – and spanning just 20 days. Now the new Fifa president, Gianni Infantino, wants the tournament to be contested between 48 teams.
The instinctive response to such an idea is that it would create a huge, unwieldy and probably boring, tournament. Such an idea adds to the feeling that while presidency of the Fédération Internationale de Football Association might have changed hands, the spirit of Sepp Blatter lives on. The king is dead, long live the king.
After the Fifa chicanery which is bringing us the madness of a World Cup in Qatar, a boiling hot desert nation with little footballing history, we hoped the downing of Blatter would spark a new era and help bring the sport back to its senses. Apparently not.
As with so many things in football – see Sam Allardyce's England downfall – the overwhelming impulse is greed. More teams equals more games equals more money. But even the TV companies must fear that there is a law of diminishing returns.
For Infantino there is another, just as base, factor: more teams equals more votes. Europe has historically been given more places at the World Cup finals than any other continent. Taking slots away from Europe would be madness in the highly politicised world of Fifa, but giving more spaces to Africa, Asia and Australasia would be a vote winner. Infantino was elected by the Fifa electorate on a ticket promising a 40-team World Cup. Now he has the job, his ambitions are even bigger.
I feared that increasing the size of the European Championships to 24 teams this summer would be a retrograde step but it certainly made the qualification process more interesting with more nations having a realistic chance of reaching the finals. The same would possibly be true for the World Cup: more teams hoping to reach the finals producing a more competitive and open qualification process.
Would the finals be worse? The current model of 32 teams has a pleasing and simple mathematical simplicity, and 48 teams would create no such obviously symmetrical purity. Indeed, the suggestion is that 16 teams would automatically qualify for the group stages, while 32 teams would play one-off knoc-out games to earn a place in the next phase, meaning that 16 teams would qualify but only get to play one game.
It would make planning a trip to the World Cup finals a logistical nightmare for fans: where would the team be playing, would they even be playing in the group stage? Booking hotels and flights at the last minute becomes ever more costly; but supporters are low on Fifa's list of priorities. Does anyone seriously think that many will travel to Qatar in 2022?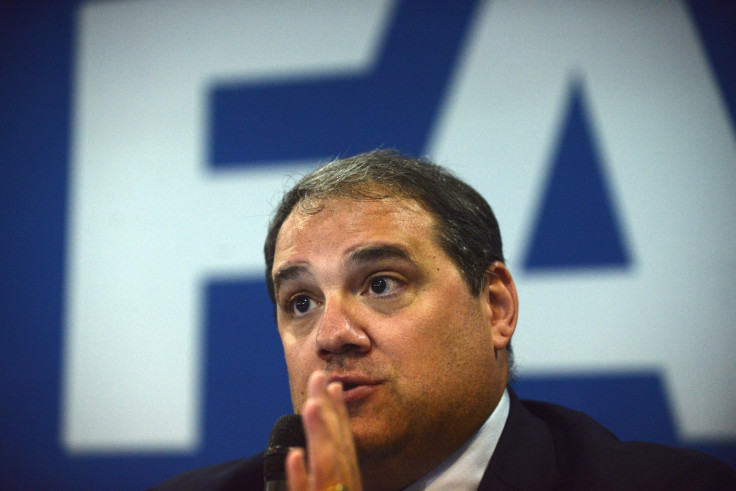 Ticket sales obviously create World Cup revenue, but it is small fry compared to TV's billions. The locals would still turn up anyway. Indeed, a sudden death knock out round in the first week might even give an early shot of adrenaline to a tournament which can frequently begin in a frightfully cagey manner, with teams hoping to avoid defeat rather than go for victory. The tournament would then swiftly reduce into the symmetrically pleasing 32 teams.
The seal of approval has already been signalled by Victor Montagliani, elected president of the Confederation of North, Central American and Caribbean Association Football in May after the two previous Concacaf leaders, Jeffrey Webb and Alfredo Hawit, were banned as part of the investigation into Fifa corruption. A bigger tournament would mean more nations from his confederation would qualify. It could also mean that another World Cup in the United States or Mexico would be likely given their greater infrastructural capabilities.
We can care – and pontificate – as much as we like about the future of the World Cup, but in the end Fifa will do what it damn well pleases. We say bloated, it says enhanced. One day the World Cup might just run all year round and reassert the pre-eminence of international football over club competitions. Fifa will only care if we stop watching it and thus far the citizenry have shown no such inclination to reject football's voracious appetite.