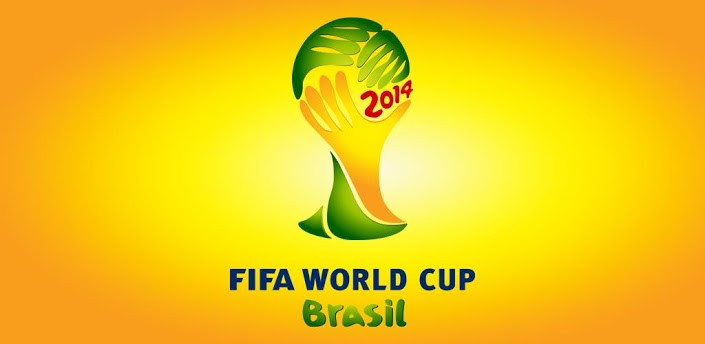 The first matches of the Fifa World Cup 2014 are only a few days away. IBTimes UK has listed some essential apps for those of you who are gearing up to enjoy the action-packed World Cup 2014.
Usually, official apps are well made and very reliable. That is not the case with this Official Fifa App, which has been around since December. It has received a lot of negative feedback on the Google Play Store owing to constant crashes and failed requests. Owing to this, we recommend that you try the following to stay updated.
---
Forza Football
This is our top choice for live scores, updates, and quick stats. Apart from tracking matches, players and getting updates, you can also start discussions related to your favourite teams, players, managers and other things related to football. The most admirable feature of this app is an infographic that will constantly update to show you potential outcomes throughout the group stages in real time.
---
ESPN FC Soccer & World Cup
Apart from offering excellent in-depth analysis and commentary from a team of experts, the apps also lets you customise your experience by choosing your favourite teams to follow. You can set timely alerts for everything from in-game substitutions to score updates and team stats. And if you live in the US, the app will let you watch video highlights of the games.
---
BBC Sport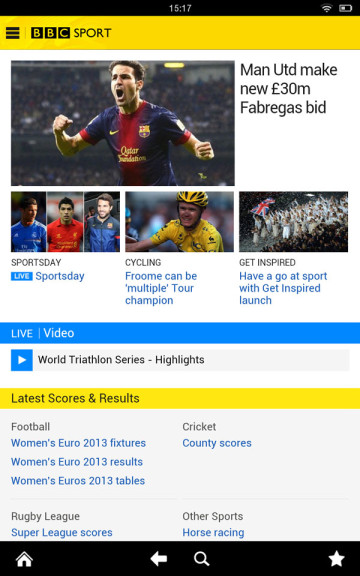 The updated version of the app includes a dedicated section for the 2014 Fifa World Cup. You can receive alerts for the teams that you are supporting, apart from essential information like line-ups, kick-off, goals, half-time scores and results.
Moving on to live coverage, the app provides for the 31 games the BBC has the rights to show. You will also be able to catch a nicely packaged highlights reel after the match. Also included is a programme known as World Cup breakfast, which can be downloaded for free for offline viewing.
---
Sports Yapper
Missing a chance to watch the World Cup with your friends? Then this app should help. Sports Yapper provides fans a platform to share updates and banter with friends and other fans. While it includes typical social media features like sharing pictures and updates related to matches, it stands out with an exclusive partnership with radio station talkSPORT.
---
FIFA '14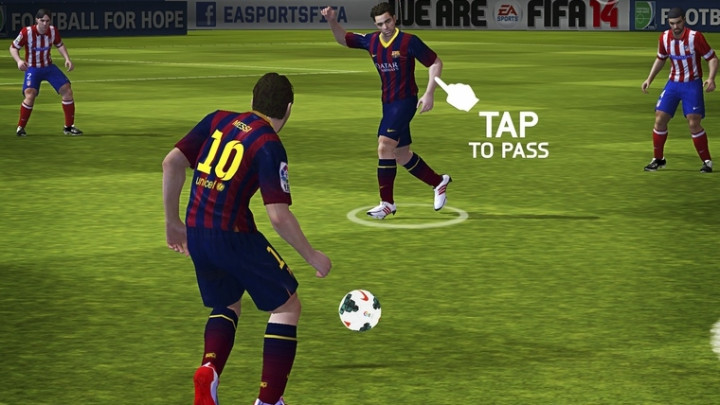 Watching your favourite team getting clobbered on the pitch can be painful. To soothe yourself during such moments, try FIFA '14, the company's latest World Cup iOS offering. The game allows players to compete in their own World Cup Pools and tinker their teams and line ups as they see fit. There is also an exciting multiplayer mode if you are in the mood to challenge a friend.