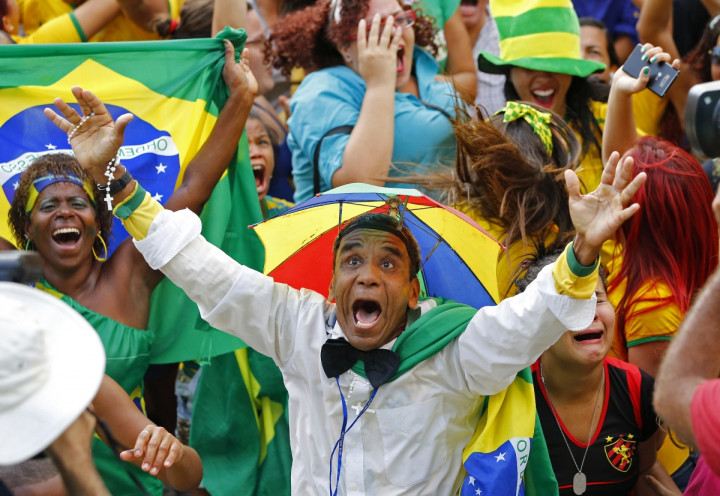 One Brazil fan died and almost 100 others needed medical treatment during Brazil's tense penalty shootout victory over Chile at the World Cup.
A 69-year-old man suffered heart failure during the round of 16 knockout match, which he was watching in a bar close to the Mineirao Stadium in Belo Horizonte.
The man complained of feeling unwell just before the penalties and was rushed to a local hospital, where he died a couple of hours later.
Health officials in the southeastern Minas Gerais region said he was diabetic and suffered from hypertension.
The State Health Secretariat added that another 98 people required medical attention during the Saturday afternoon clash.
At least 60 of those were fans who were watching the match live at the stadium, including a 50-year-old who had a heart attack during the shootout.
Brazil eventually made it to the to the quarter-finals of the World Cup, beating Chile 3-2 in the shootout at the end of an emotionally charged game, after the regular 90 minutes and 30 minutes' extra time finished 1-1.