Fifa World Cup 2014: Get Ready for North Korea v Portugal 'Final'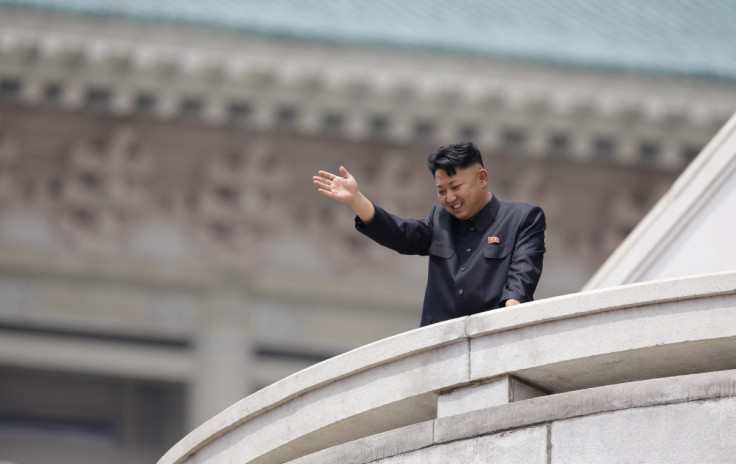 A video has been posted on YouTube of a North Korean state media report claiming that the North Korean football team will be playing in tonight's World Cup final.
The spoof video, by the "Korea News" agency, claims North Korea – who failed to qualify for the 2014 World Cup and is currently ranked a lowly 146th in the Fifa world rankings – face Cristiano Ronaldo's Portugal in the final, even though Portugal crashed out of the competition before the knockout rounds.
It also shows poorly edited footage of the North Korean team beating another Asian team – possibly one of the resounding victories over the country's rivals en route to the final, when, the video claims, North Korea trounced Japan 7-0 and China 2-0, before routing the USA 4-0.
The video also shows football fans and crowds cheering the country's leader Kim Jong-Un, who appears on a giant video screen on Rio's Copacabana beach.
The video is a parody of the often wildly patriotic news reports and propaganda issued by North Korean state media outlets. Perhaps it is designed to lampoon the gullible nature of the western media, or people's willingness to believe outlandish stories about the famously secretive country.
There are some obvious inconsistencies in the video. Korean speakers say the presenter's lip movements suggest it has been dubbed, and the voiceover bears a southern, rather than a northern accent – possibly belonging to a South Korean trying to imitate a North Korean accent.
It is also claimed that the North Korean government has given permission for World Cup matches to be shown on TV – albeit in some cases up to 24 hours after the match has been played.
Interest in world football could have grown among North Koreans after the national team took part in the 2010 World Cup in South Africa, the country's first appearance in the tournament since 1966. In 2010 the team lost all three of its group games before returning to North Korea to be publicly shamed for betraying the country's dear leader, it was claimed.
At the 2010 World Cup, the ranks of North Korean supporters were bolstered by Chinese extras, hired to cheer on the team and wear its colours.
© Copyright IBTimes 2023. All rights reserved.