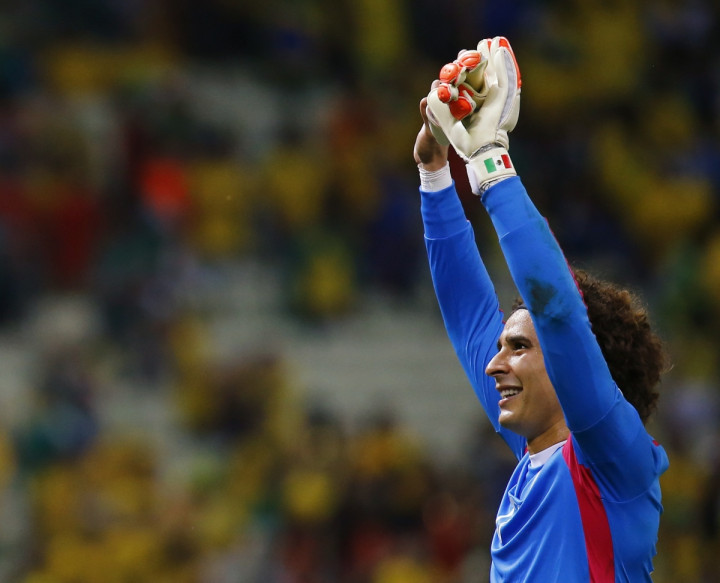 Statistics say it all. The Fifa World Cup 2014 is apparently the most 'social' world cup of all time. Reports say the term World Cup has already received over 19 million social media mentions across 196 countries since June 2013.
Be it lavish praises or harsh criticisms, the social networking sites have taken the fan experience to a whole new level.
While the shocking exit of Spanish soccer team filled the internet with cruel jokes, flying Dutchman Robin van Persie's outstanding goal and Mexican goalkeeper Guillermo Ochoa's amazing defence generated some of the most interesting memes.
Spain's humbling defeat at the hands of Chile trended the internet with #SpainvsChile and Twitter was flooded with a wave of scathing memes.
I already know this guy's face better than my own. #Spainvschile #newgangnam pic.twitter.com/rIsoZUiIkv

— Russell Brand (@rustyrockets) June 18, 2014
Diego Costa be like... #Spainvschile pic.twitter.com/HwXbiqKBGd — British Behaviour (@BritBehaviour) June 18, 2014
The "S" is silent #Spain #SpainvsChile pic.twitter.com/Zi3mGtGywM

— Team Jamaica (@JamaicaOlympics) June 18, 2014
Fernando Torres on his experience in the match : #Spainvschile pic.twitter.com/TgV9h4iOOC — $$Jhunjhunwala/Magal (@jhunjhunwala) June 18, 2014
#FIFA2014 #Spainvschile All Spain got this Brazil trip pic.twitter.com/Fn25Wq51Wp

— Venky Reddy (@venkyreddy) June 19, 2014
Meanwhile, Mexico's Guillermo Ochoa became an overnight sensation after his stunning performance helped Mexico deny Brazil in a goal-less match.
The 28-year-old goal keeper's performance earned his country a 0-0 draw. Soon after the match, the internet was flooded with jokes that compared him with Superman, Hulk and Lord of the Ring's Gandalf.
Great Wall of Ochoa (@yosoy8a) #MEX #GoogleTrends pic.twitter.com/XIkxDPfHSz — Karla Villegas Gama (@karlitsv) June 18, 2014
You shalt not pass! #ochoa pic.twitter.com/qw0E4otB79

— Alejandro Alemán (@elsalonrojo) June 17, 2014
Who needs the Hulk when you've got The Thing? #BRAvsMEX #Ochoa pic.twitter.com/9DNnuk34rb — KICKTV (@KICKTV) June 17, 2014
Flying Dutchman Robin van Persie's exceptional diving header became an instant craze among football fans and the hash tag '#VanPersieing' has been trending for days.
Persie's quick flying dive devastated Spain's world cup dream and gave Holland an edge over other countries.
The Flying Dutchman – Van Persie in Pictures: Which is your favourite? http://t.co/cOY51YBOgB #persieing pic.twitter.com/HGkwUohXA2

— Balldog (@balldog) June 19, 2014
Robin Van Persie trying to get hold of the ball from Rooney's corner pic.twitter.com/9pposeXw1f — Ben Colmer (@BenColmer96) June 15, 2014
#WorldCup Moment of the Day from @Persie_Official. pic.twitter.com/r7PyVUsqG0

— SOCCER.COM (@soccerdotcom) June 14, 2014
@KICKTV never before seen tale pic.twitter.com/FTZfUTBUUR — Howard's Glovekeep (@FatherlesFAM) June 13, 2014
Robin van Persie's grandfather gets in on the #VanPersieing trend (Photo) - http://t.co/iO50RWMlQT pic.twitter.com/Jui2fUAMoa

— Sean Leahy (@Sean_Leahy) June 18, 2014