Follow live coverage of the 2018 World Cup qualifying draw here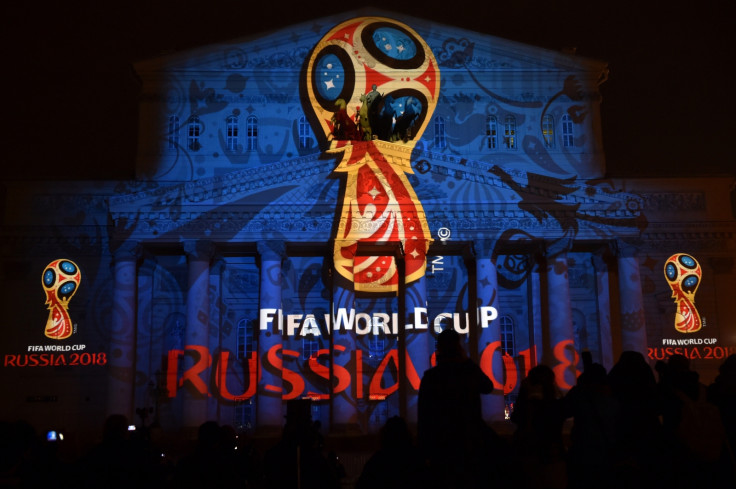 The road to Russia begins on Saturday 25 July with the draw for the qualifying groups of the 2018 World Cup. 141 countries from five confederations will learn their fate as they attempt to secure their spot in the 20th edition of sport's biggest competition.
East Timor and Mongolia had the honour of being the first teams to start off the lengthy process of reaching Russia in preliminary ties between the 12 lowest-ranked teams in Asia in March. But the rest of the world will learn on Saturday what lies ahead of them. With the exception of Russia, of course, whose place as hosts is assured.
Nations from Africa, Europe, North America/Central America/Caribbean, Oceania and South America will enter into the draw, with Asia not involved as their qualifying campaign is already under way.
Here is a breakdown of where the 31 teams to join Russia in three years will come from:
Africa: 5
Asia: 4.5
Europe: 13
North America, Central America and Caribbean: 3.5
Oceania: 0.5
South America: 4.5
Yes, things have been needlessly complicated by some regions having half a qualifying spot. But it is not as bad as it looks. Those regions will see one of their countries play an intercontinental play-off to determine who progresses. An example of this in action prior to Brazil 2014 was South America's Uruguay competing in a final play-off against Jordan of the Asian Football Association.
In total, 52 European teams, 53 from Africa, 18 from North/Central America/ Caribbean, 10 from South America and eight from Oceania will battle it out.
Europe's draw:
In addition to Russia, Gibraltar will also not be involved as they are not yet officially recognised by Fifa, a decision they are appealing to the Court of Arbitration for Sport.
Those in the draw have been separated into six different pots. The top nine seeds – taken from Fifa's July world rankings – go into Pot 1. That's good news England and Wales, the latter looking to qualify for their first World Cup since 1958. It's less welcome for Republic of Ireland, whose uninspiring form lands them in Pot 4, meaning they are likely to be in a group alongside some of the continent's best sides.
The pots:
Pot one: Germany, Belgium, Netherlands, Romania, England, Wales, Portugal, Spain, Croatia.
Pot two: Italy, Slovakia, Austria, Switzerland, Czech Republic, France, Iceland, Denmark, Bosnia-Herzegovina.
Pot three: Poland, Ukraine, Scotland, Hungary, Sweden, Albania, Northern Ireland, Serbia, Greece.
Pot four: Turkey, Slovenia, Israel, Republic of Ireland, Norway, Bulgaria, Faroe Islands, Montenegro, Estonia.
Pot five: Cyprus, Latvia, Armenia, Finland, Belarus, Macedonia, Azerbaijan, Lithuania, Moldova.
Pot six: Luxembourg, Kazakhstan, Liechtenstein, Georgia, Malta, San Marino, Andorra
How the groups will look:
From that, teams will be drawn into seven groups of six and two groups of five with each six-team group containing one team from each of the six pots and each five-team group containing one team from each of the first five pots.
England, Spain, Italy, Germany, France and Netherlands will be drawn into six-team groups due to television deals while Azerbaijan and Armenia will also be kept apart due to the ongoing political situation between the two nations.
After the final group games, which take place on 8 October 2017, the nine group winners will progress automatically while the eight best group runners up enter a playoff.