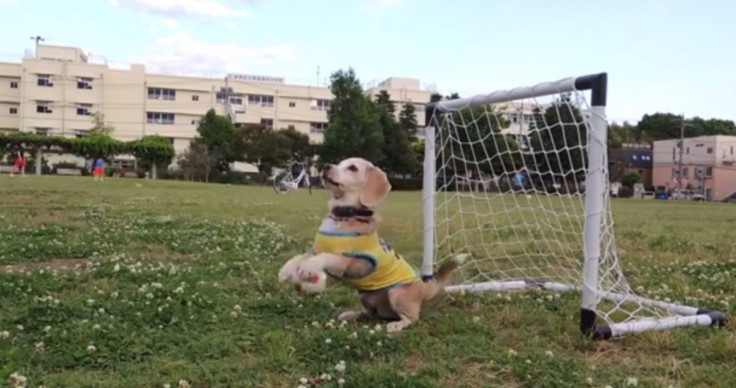 With just two days left for the World Cup to begin, one would imagine fans going crazy over the internet looking up their favourite players. Well, netizens are definitely going crazy but over an unlikely football marvel - Purin the Super Beagle.
Purin is not just another dog. The beagle is a quite a star on YouTube with her own YouTube channel, reports IBN Live.
The eight-year-old beagle is a thorough entertainer as she shows off her incredible football skills in this video which has gone viral:
Purin's got great field awareness, is an amazing goalkeeper and has even got her own unique style of celebrating. She is already a huge star in her homeland of Japan, having become famous with an uncanny ability to catch with her paws.
Purin which means 'pudding' in English has got her own Facebook page and her own agent! She's practically a star player already.
Here's another video of Purin: