Fans of erotic novel Fifty Shades Of Grey will be delighted to learn that author E.L. James is releasing another book in the franchise but this time it is all about Christian Grey.
Titled Grey, the novel will give readers an insight into the handsome billionaire's first encounter with the young and sexually inexperienced Anastasia Steele as well as a look into his past, completely told from Christian's point of view.
In the opening page of the anticipated novel, James, 52, explains that she succumbed to requests from fans to explore the dark and "complex" mind of the businessman, who seduces undergraduate Steele into the world of BDSM.
James writes: "This book is dedicated to those readers who asked... and asked... and asked... and asked for this.
"Christian is a complex character, and readers have always been fascinated by his desires and motivations, and his troubled past. Also, as anyone who has ever been in a relationship knows, there are two sides to every story."
The best-selling author adds: "It's been a great pleasure to return to my happy place – writing, being with Christian and Ana in their universe, and working with the fantastic publishing teams in the US and the UK."
Grey will be published by Penguin Random House on 18 June, which dedicated fans will know is the character Christian's birthday.
James accompanied the announcement with a first-look at the novel's front cover via Instagram, featuring a close-up of Christian's eye.
Anne Messitte, editor of Vintage Books which is a division of Penguin Random House, said in a statement: "Fifty Shades Of Grey is a love story that has enthralled readers in a way that few books have, and when Erika mentioned to me that she wanted to explore Christian's viewpoint and reopen the story, I was incredibly excited for her and for her readers.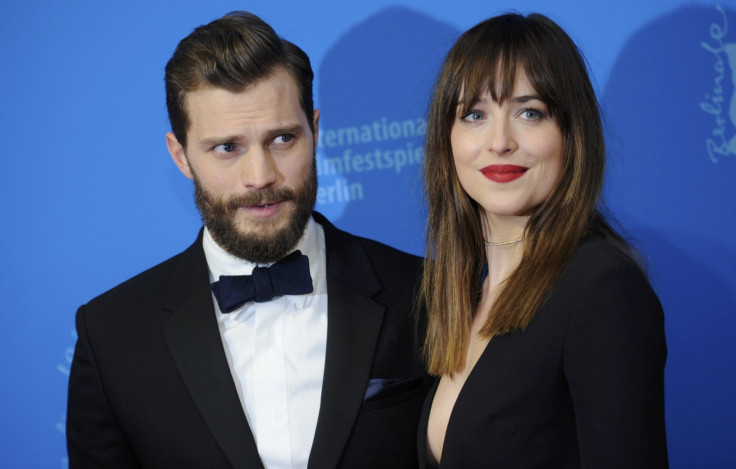 "This book has all the compelling attributes of its predecessors, and I can't wait for Fifty Shades fans to experience the work again from a perspective they have long desired."
The feature-length adaptation of the first book hit screens in February 2015 and starred Irish actor Jamie Dornan as the sex-crazed businessman and actress Dakota Johnson as naive Anastasia.
Both characters appear in the second and third instalments of the book trilogy and will also feature in the upcoming movie sequel, Fifty Shades Darker.
As expected, Fifty Shades fans are thrilled with the book news and have expressed their excitement on Twitter with reactions including: