His manhood was kept under wraps in the first movie but fans of Jamie Dornan may be seeing much more of the actor in the upcoming Fifty Shades Of Grey sequel.
According to Star magazine, Universal Studios, which is helming anticipated follow-up Fifty Shades Darker, has offered the Irish actor a reported $1.5m (£986,000) to go completely naked in the second instalment.
An insider told the publication: "They're offering Jamie a bonus of $1.5m to do a full-frontal scene in Fifty Shades Darker. That's just a starting figure. Jamie would be crazy not to consider it."
Perhaps realising The Fall actor may be reluctant to strip off on screen, producers are reportedly trying to persuade Dornan by giving him "creative control" over the risque scene in question.
The source added: "They have assured Jamie that it won't be overt but more of a brief tease – and he'll have some creative control over how it's handled."
Judging by the 33-year-old's previous comments on filming awkward sex scenes, the studio may have a tough time trying to persuade the actor to sign up for the full frontal.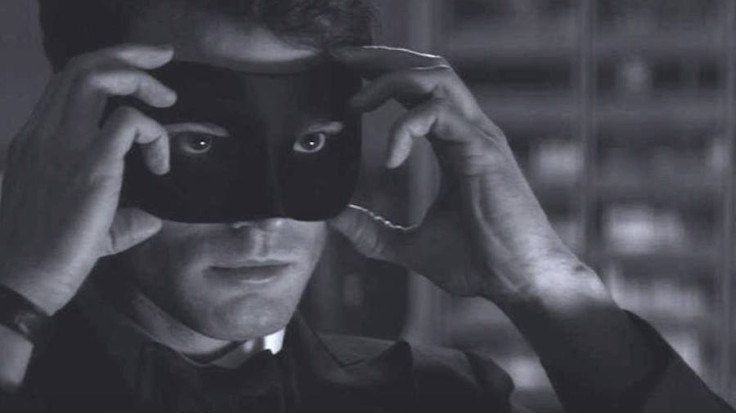 When asked what it was like filming the racy scenes with actress Dakota Johnson while playing S&M fanatic Christian Grey, Dornan told Glamour magazine in 2014: "There were times when Dakota was not wearing much, and I had to do stuff to her that I'd never choose to do to a woman."
He later added: "I didn't go to the sex dungeon. I wanted to keep myself distanced from it at first because I wanted Ana's reaction to certain things to be completely honest and real, like new.
"But I did do a lot of reading about the culture of BDSM. It's about the ebb and flow of control between two people. To me, there's something really honest in wanting to completely give up control for just a second."
One person who may not mind the naked scene is his beloved wife, Amelia Warner, whom he previously admitted was happy for her husband to bare all on scene.
The actor told OK! magazine: "My wife is a brilliant, hugely understanding person. She was an actress for 10 years, so she's aware of what it's like.
"A lot of people would have had a s**t fit at 30-something weeks pregnant hearing, 'Darling, we're going to Vancouver this week for four months – we're going to have a Canadian baby and I'm going to do a film where, for parts of it, I will be naked.' That's a tough pitch, but my wife is an incredible person."
While fans will have to wait until 2017 to see if Dornan accepts the full frontal offer, fans of the erotic franchise are being given a treat with a deleted scene from the first film set to feature on the unrated Blu-ray edition.