British DIY and home improvement retailing company B&Q has alerted its staff to prepare for an anticipated rise in demand for bondage hardware such as cable ties, tape and rope in connection with the release of the R-rated film, Fifty Shades of Grey.
The movie based on the EL James erotic romance novel named the same is said to be rich in sado-masochistic situations.
Releasing on 13th February, the film depicts the relationship between a college graduate, Anastasia Steele, and a young, successful business man, Christian Grey, who introduces her to the world of bondage and dominant/submissive sexual role play.
The movie is expected to collect $61m over its opening weekend, according to Boxoffice.com.
In a memo sent to staff, the retailer says employees may encounter increased customer product queries relating to rope, cable ties and masking or duck tape and noted that store managers should anticipate the need for extra stock of such goods.
The company takes special note of a preview footage that features Christian Grey visiting a hardware store to purchase rope, cable ties and tape for his sexual pursuits. Watch the footage below.
"When the book was released in 2012 DIY and hardware stores in the UK and US reported increased demand of certain products and queries from customers as they tried to recreate their own 'Fifty Shades' experiences," the memo says.
"We need to be prepared for the same effect when the film is released this month."
The company also asked its staff to familiarise themselves with the content of Fifty Shades of Grey by reading the novel or watching the film upon its release in order to better prepare them for incoming queries over the hardware.
"Store managers are requested to monitor stock levels of rope, cable ties, masking tape and duck tape to ensure that supplies do not run low," the memo added.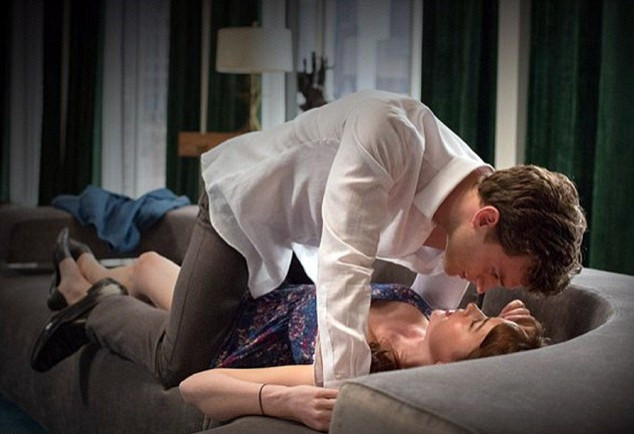 B&Q expects the busiest sales period for the products to run from 15 February to 1 March.
A number of companies are trying to capitalise on the interest in Fifty Shades of Grey by using themes from the novel and movie to promote their products.
However, the Universal Pictures film faced protests from the National Center on Sexual Exploitation and other groups, which said it glorifies sexual violence against women.
Amid protests, British tea company Twinings pulled a promotion, which said it would be "tea-sing" buyers by selling limited-edition tea boxes designed to reflect the cover of the novel.