Filipino Maids Get Better Protection in 'Historic' Deal with Saudi Arabia
Workers in Saudi Arabia now entitled to paid holiday, a bank account and legal rights
The governments of Saudi Arabia and the Philippines have signed a "historic" agreement that gives Filipino workers more rights in the Gulf kingdom.
Philippines labour and employment secretary Rosalinda Dimapilis-Baldoz met Saudi Arabia's labour minister Adel bin Mohammed Fakeih in Jeddah.
The agreement is specifically designed to grant better protection and welfare to Filipino household service workers (HSWs) employed in Saudi Arabia.
In 2012, the countries agreed that the kingdom would pay a minimum salary of 1,500SAR (£263) to HSWs.
Many Filipinos leave their impoverished home country for oil-rich Saudi Arabia in order to gain better paid employment. However, once employed in the kingdom, they have been entitled to few rights and many suffered abuse at the hands of their employers.
At the start of 2013, it was estimated that about 45 maids from Sri Lanka, Indonesia, the Philippines and India were awaiting execution in Saudi Arabia.
Witchcraft and adultery
Human rights groups said that maids often worked for months without pay and were physically abused. Nisha Varia, from Human Rights Watch, said: "Migrants are at high risk of being victims of spurious charges.
"A domestic worker facing abuse or exploitation from her employer might run away and then be accused of theft. Employers may accuse domestic workers, especially those from Indonesia, of witchcraft.
"Victims of rape and sexual assault are at risk of being accused of adultery and fornication."
In 2010, Indonesian maid Sumiati Binti Salan Mustapa was taken to hospital with severe injuries after being attacked by her employer. She had been burned with a hot iron, suffered fractures to her hands and rips and her face had been mutilated with scissors.
Her female employer was sentenced to three years in jail but was acquitted a few months later on appeal.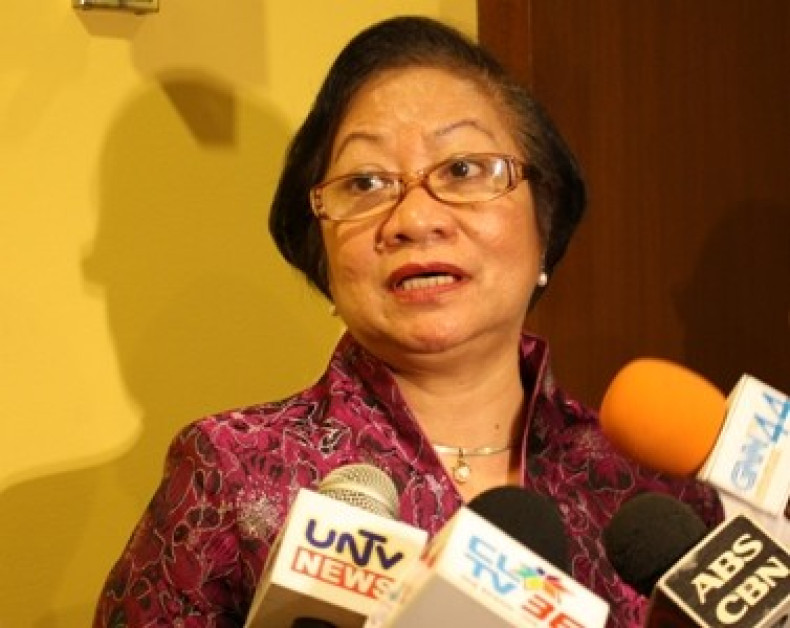 Dimapilis-Baldoz said there were about 670,000 Filipino workers in Saudi Arabia, with 60,000 of these working as HSWs.
"We expect that this agreement will increase the number of HSWs employed in Saudi Arabia. We are confident cases of abuse will be less, because the agreement ensures fair and humane treatment of our HSWs and involves not only the government but also the private recruitment agencies and other stakeholders in its implementation."
Fakeih added: "This agreement is historic because this is the first time that Saudi Arabia [has signed] such a kind of agreement with a labour-sending country."
The two governments also agreed to recruit workers through ethical companies that are licensed by their respective governments.
Employers have been banned from making unauthorised deductions from workers' salaries, or charging them for the recruitment process - common practices up to now.
Saudi Arabia is now obliged to open a bank account for each worker in their name, offer a 24-hour helpline for domestic workers, provide fast settlements when employers violate contracts and facilitate exit visas for workers looking to return to the Philippines - in both favourable situations and emergencies.
Both countries reaffirmed their commitment to the standard employment contract, which includes weekly days off, paid holiday, daily rest periods, non-withholding of passports and humane treatment.
Dimapilis-Baldoz said: "This agreement reinforces the standard employment contract between employers and Filipino HSWs. It establishes the commitment of the two governments to implement the contract and provide heightened protection for our domestic workers.
"We shall build on the importance placed by both governments upon cooperation, and the realisation that full protection of our domestic workers cannot be done by one side alone.
"We acknowledge the firm resolve of both sides, particularly our Saudi counterparts, to usher this new era of enduring bilateral labour relations - all for the sake of our domestic workers."