A Filipino actress has been arrested in an anti-drugs operation in Valenzuela City, located about eight miles north of the capital, Manila. Krista Miller was nabbed by the Quezon City Police District (QCPD) on Friday (30 September) along with her partner, Aaron Medina.
The 26-year-old, whose real name is Kristalyn Engle, was busted after her name was leaked by models Jeramie Padolina and Liaa Alelin Bolla, who were also arrested that night in a separate operation. According to media reports in the Philippines, Miller is a "sexy" actress who had also appeared in popular men's magazine, FHM.
QCPD said Miller was caught while trying to sell ₱3,000 (£48, $62) of suspected shabu, or methamphetamine, to a law enforcement official posing as a buyer. As well as the sachet, authorities also confiscated cash from the exchange, a wallet, mobile phones and a motorcycle.
Following the entrapment, Miller's mugshot was released by the Philippine National Police (PNP). Manila Bulletin News released footage of Miller heading being escorted back into detention after being paraded in front of the media.
Miller is facing charges of violating the Dangerous Drugs Act.
The actress is no stranger to controversy. In 2014, Miller visited convicted drug lord Ricardo "Chacha" Camata in his hospital room at the Metropolitan Medical Center along with two TV dancers.
Miller's arrest makes her the second television personality to be caught after Sabrina M (whose real name is Karen Pallasigue), a former "sexy actress". Pallasigue was arrested on 25 September after she was caught in a drugs operation at her home in Quezon City. Authorities recovered shabu, drug paraphernalia, mobile phones and money from the scene.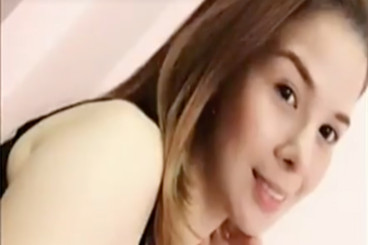 Philippines President Rodrigo Duterte is waging an intense war on drugs in the country. Since he took office in June, more than 3,000 suspected drug-related deaths have taken place as part of a bloody crackdown.
Duterte's uncompromising stance on the war on drugs and a spate of extrajudicial killings have led to fierce criticism from the international community. Earlier on Monday (3 October), the chairperson of the Senate committee on justice and human rights warned Duterte that his "noise" is proving to be counterproductive on the clampdown on narcotics.
"The President is noisy, he is too noisy," said Senator Richard Gordon. "It is just right for him to show his fury against drugs but he should not be noisy and say 'I will kill you.' That is not right," he said.