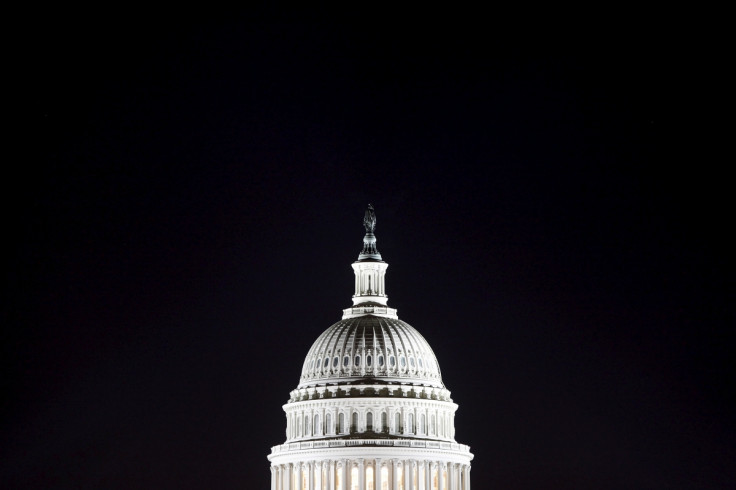 The final US Senate race will be determined in Louisiana during a 10 December runoff election that is pitting a long shot Democratic candidate and a Republican candidate hoping to capitalize on the victory by GOP nominee turned president-elect Donald Trump.
Republican state Treasurer John Kennedy is leading Democratic rival Foster Campbell by 14 points, a recent poll from Baton Rouge-based Southern Media and Opinion Research revealed.
Campbell, a state utility regulator and cattle farmer, is the last hope for Democrats, who suffered a devastating defeat on 8 November. According to The Associated Press, Democrats from around the US have donated to Campbell's bid, despite his pro-gun, anti-abortion policies and limited support from the national Democratic Party.
Kennedy, however, looks poised to win the runoff, guaranteeing Republican's narrow 52-48 Senate majority next year. National Republicans have pivoted towards the Louisiana race, sending Mississippi Senator Roger Wicker on Monday (28 November) to campaign for Kennedy.
USA Today reported Wicker is set to return on Saturday (3 December) to campaign alongside Vice President-elect Mike Pence. "It's the only show in town and we're taking it seriously," Walker said.
According to the AP, the Louisiana seat opened up when GOP incumbent David Vitter opted not to seek re-election. Campbell and Kennedy received the most votes in the November primary, beating out 22 other contenders. Kennedy won 25% of the vote, while Campbell grabbed 17%. Louisiana law requires candidates win more than 50% of the vote on Election Day in order to avoid a December runoff.
Despite Kennedy's lead in the polls, Republicans are not taking their chances with this race. Wicker noted that Trump's Democratic rival Hillary Clinton led the polls before Election Day and was expected to win. "Turns out she didn't win," Wicker said. "We have a Senate candidate in Louisiana who is leading in the polls named John Kennedy, and I'm going to make sure the same thing doesn't happen to him."
Louisiana Senator Bill Cassidy, also a Republican, told USA Today that winning the seat "absolutely matters." Cassidy said keeping the seat would mean the party would retain a majority, but also give them a majority to expand on. "When there is only 100 (senators), 52 is better than 51."
Democrats, meanwhile, say they are not concerned. "We believe that they've got a flawed product," said Stephen Handwerk, executive director of the Louisiana Democratic Party. "They said that they have a flawed candidate because he used to be a Democrat and they attacked him up one side and down the other."
USA Today reported Kennedy is a former Democrat who has unsuccessfully launched three bids for the Senate seat.