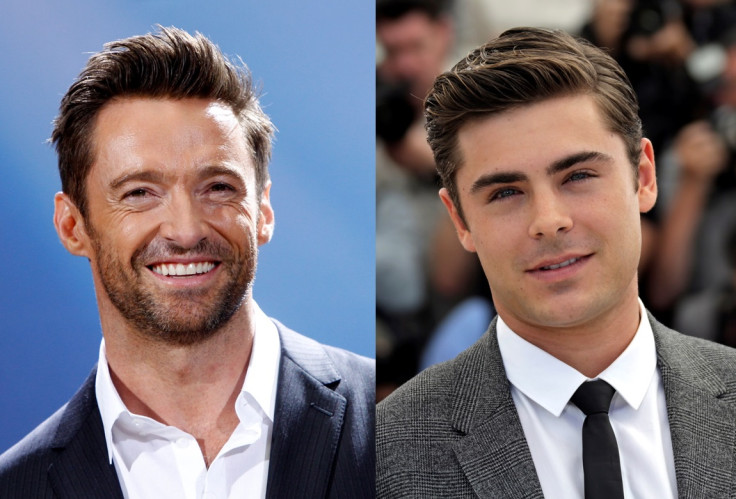 20th Century Fox has released the first-look images from upcoming biographical drama The Greatest Showman [via Entertainment Weekly] and just from the stills, it's evident the film is set to be a colourful, loud and flamboyant extravaganza. Quite rightly so too, as it is about PT Barnum, the American politician-turned-Big Top entertainer, who famously founded the Barnum & Bailey Circus.
The stills reveal Hugh Jackman as Barnum himself, and they also showcase Zac Efron's character Phillip, the former's business partner. According to EW, Phillip falls in love with a trapeze artist (played by Spider-Man: Homecoming's Zendaya) during the movie. While the plot is largely unknown at this point, the photographs seem to tease that Barnum takes Phillip under his wing to teach him the tools of the ringmaster trade.
Considering that both Efron and Jackman are starring in the movie, and they have both appeared in their far share of musicals, it will come as no surprise to learn that this film will also be one too. And the fact that it is is all down to director Michael Gracey.
"I said, 'If you're going to call it The Greatest Showman, you should play to your strengths and we should make it a musical,'" he told the publication. "That ridiculous remark cost me seven years of my life."
"Up until La La Land, everyone was saying there hasn't been an original musical in 23 years," Jackman added. "So the prevailing thought in Hollywood was, unless you have a brand people know, it's not a done thing. So it just took a long time."
We were clear from the beginning that this wouldn't feel like a period movie or a historical piece," the Australian actor continued. "What would Barnum do now? I have an almost-12-year-old daughter. I wanted [the movie] to be as exciting for her as listening to Katy Perry's new song."
Also starring The Get Down's Yahya Abdul-Mateen II, Mission: Impossible – Rogue Nation's Rebecca Ferguson and Michelle Williams as Barnum's wife, Charity, The Greatest Showman will be released in US cinemas on 25 December. It will reach big screens in the UK sometime in January 2018.