In last year's Captain America: Civil War, Tom Holland's Spider-Man was a bonafide standout. Being the youngest hero the Marvel Cinematic Universe has seen, he came across as fun, a little awkward and – much to Falcon's chagrin – chatty, opposite the more serious Avengers. But fans shouldn't expect to see the same care-free teenager in his upcoming standalone film Spider-Man: Homecoming, thanks to the threat of Michael Keaton's antagonist...
"One of the nicest things about his conflict with the villains in [Spider-Man: Homecoming] is how different it is with his conflict with Cap and his side," Holland told Collider during a previous set visit. "Because that was kind of fun, he didn't really know what was going on, and you don't see the Avengers as people who are dangerous. But here, the Vulture is definitely a formidable opponent, and he is terrifying. His suit is absolutely terrifying.
"So the banter picks up a little bit in the beginning, but as soon as Peter realises he's a little bit out of his depth, there comes a real battle. And it's less about making quick jokes and being funny, and more about saving the day and making sure he does the right thing."
The 20-year-old also went on to explain that fans will see titular hero Peter Parker "learn so much" in the outing, as he "really [gets] to grips with what he can do" and experiments with his powers. Holland also detailed that after a specific "turn of events things [Spider-Man's] powers become a bit of a burden," but went on to clarify that he enjoyed portraying "those two different feelings" towards his web-slinging abilities as an actor.
Holland concluded the interview by talking about the on-screen relationship between Tony Stark aka Iron Man (Robert Downey Jr) and Parker, as the former attempts to mould him into a respectable superhero. A relationship that Holland believes could be the "the beginning of a sort of father-son relationship" as the MCU develops.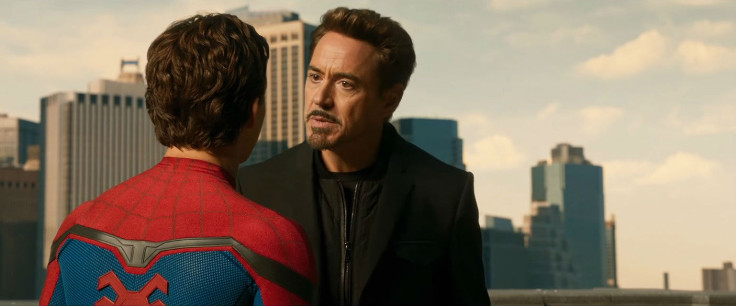 "Obviously Tony hasn't got any kids, and Peter at this point hasn't got any male figures in his life, so I think there's a really lovely dynamic that Robert and I are forming," he added. "No, let me take that back. I think Robert is more like a big brother than he is a father figure because he picks on him and he is down on him quite a lot. But then there is that level of him caring about him like his own, and Robert has really brought something lovely to the character. It's a very different side of Stark than you've ever seen before.
Directed by Jon Watts and also starring Zendaya, Marisa Tomei, Bokeem Woodbine, Jon Favreau and Donald Glover, Spider-Man: Homecoming is scheduled to be released in the US on 7 July 2017 and the UK on 28 July.