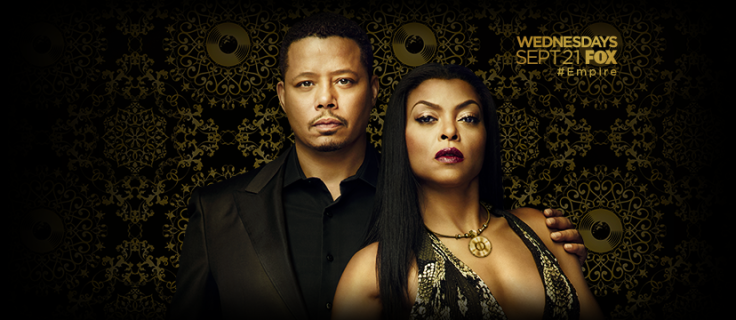 Empire season 3 trailer featuring first look at Mariah Carey has been released by Fox. The singer will star as Kitty with ties to Empire Records, who will join Jamal Lyon (Jussie Smollett) in the recording studio.
The video features a brief glimpse at their duet, with Kitty telling Cookie, "You always got a trick up your sleeve!" Taraji P. Henson previously spoke about Carey's guest spot the 2016 Television Critics Association summer press tour.
Henson said, "She was great. She's fabulous, she's beautiful to look at. Wish I could wear a leotard like that...What Mariah brings to the music industry, she brought to the show. I'm grateful she spent time with us."
The trailer also gives us a glimpse at Lucious and Cookie and how their chemistry will be like in upcoming season. Empire season 2 ended on a sour note for the former couple, with Cookie walking out of Lucious's life after he decided to marry Anika.
"As long as I see that fire in your eyes, I know we are good," Lucious tells Cookie. The video then shows a dinner party with Lucious's half brother Tariq as Cookie points out that he cannot break the Lyon family. She tells him, "We built this family. This family is strong."
Season two of the hip-hop drama ended with a big cliffhanger, with Anika and Rhonda fighting on the edge of a balcony, with one of them tumbling down in the final moments of the episode. Empire returns with season 3 on 21 September at 9pm EST on Fox Network.