Drake has planned the sweetest surprise for his lady love Rihanna, ahead of her big night at 2016's MTV Video Music Awards (VMAs). The hotline bling singer surprised the songstress with a massive billboard with a heartfelt message, in Los Angeles on Friday.
"Congratulations to Rihanna from Drake and Everyone at OVO," the billboard read. The statement comes days before the Diamonds singer is set to accept the Video Vanguard Award – the highest honour at the VMAs.
The eight-time Grammy winner is to be recognised for her 61 million album sales and for her philanthropic endeavours. Previous winners of this award include Michael Jackson and Madonna.
Rihanna was touched by Drake's efforts as she took to social media to shower him with love. Alongside a photo of the billboard on Instagram, she wrote, "When he extra ❤!!!"
Previously, Drake candidly gave a shout out to the Barbadian singer during her concert in Manchester, further fuelling romance rumours between the two.
"Shout-out to the most beautiful, talented woman I've ever seen in my life. She goes by the name of Rihanna… I'm getting my heart broken," he told the crowd after joining Rihanna on stage for their duet song Work.
MTV recently announced that Rihanna will open the VMAs this year through Twitter. The official MTV account tweeted a video with the following message: "Video Vanguard recipient @Rihanna will open the 2016 @VMAsthis Sunday at 9/8c. #VMAs".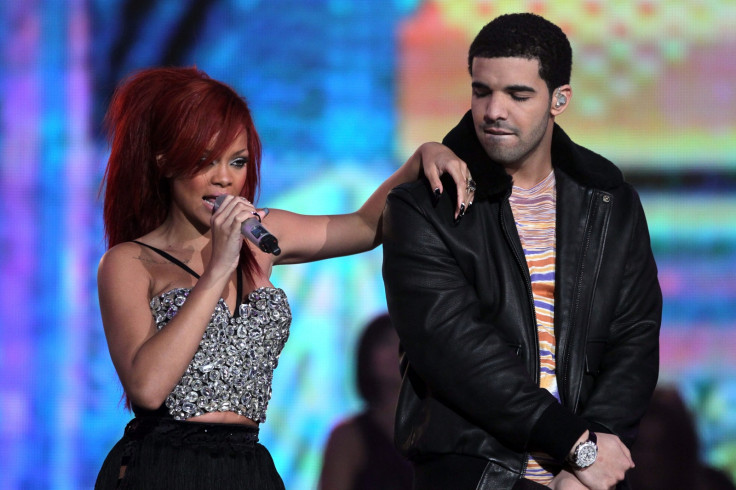 The nominees for this year's VMAs include Adele, Ariana Grande, Kanye, Drake, Justin Bieber, Calvin Harris, Sia and the Weeknd among others. The 2016 MTV VMAs will air live from New York's Madison Square Garden on Sunday, 28 August at 9pm ET (2am BST).