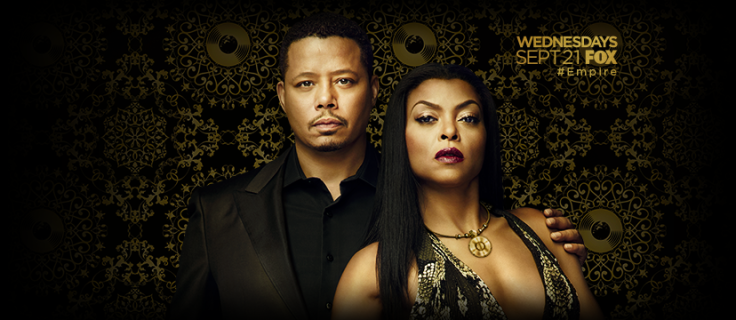 There is a lot of drama ahead for Lucious and Cookie when Empire returns with season 3 on 21 September at 9pm EST on Fox Network. Executive producer Ilene Chaiken and actor Taraji P Henson recently attended the 2016 Television Critics Association summer press tour and shared some interesting information about Empire's upcoming season.
According to Chaiken, the third season of the hip-hop drama will find Cookie trying to break away from Lucious for good. The producer told E News, "Cookie's going to try in season 3 to leave Lucious, she's going to try and move on. Whether or not she can..."
Henson interrupted and added, "Whether or not he lets her." The third season will also explore Cookie's life inside prison, according to the actress. She explained, "I just look at her like I look at myself or any human. We're always constantly learning, growing and evolving...You've got to remember, she was locked up for 17 years. She's got a lot of catching up to do."
In the season 2 finale of empire, Cookie walked out of Lucious's life after he decided to marry Anika — to stop her from testifying against him. Mariah Carey, Taye Diggs, French Montana and Birdman will guest star in Empire season 3. Carey will play Kitty, a mega-superstar who comes to Empire Entertainment to collaborate with Jamal Lyon on an explosive new song in season 3 of Fox's show.
The 45-year-old actress said Carey was fabulous, and added, "She was great. She's fabulous, she's beautiful to look at. Wish I could wear a leotard like that...What Mariah brings to the music industry, she brought to the show. I'm grateful she spent time with us."
The former Person Of Interest actress also spoke about how playing Cookie has changed her life, which is not all good. "It's bad, sir. It's getting worse every day. People forget that I have a beautiful Swahili name...They only see Cookie. Fame, that thing that I wish I could just go to work and come home...I wish I could just buy my own bag of bananas without getting 'Cookie!'... I just wish I could buy my bag of bananas without getting hit and screamed at...You got to take the good and with the bad. I'm looking into my own private jet," Henson said.