First pictures of Tocqueville school shooting after Columbine obsessive opened fire in French town of Grasse
The teenager, who has not been publicly named, was arrested in possession of multiple weapons after the attack, police official said.
A 17-year-old student, who is said to have been armed with three guns and two grenades, opened fire on Thursday (16 March) at Alexis de Tocqueville high school in the southern French town of Grasse, leaving at least eight injured, including the headmaster. The attack was carried out after the student had watched American-style mass shooting videos, according to the interior ministry. The incident does not appear to be linked to terrorism.
Police cordoned off the area as worried residents gathered outside, along with several emergency vehicles. The student, who has not been publicly identified, was arrested in possession of multiple weapons after the attack, police officials said.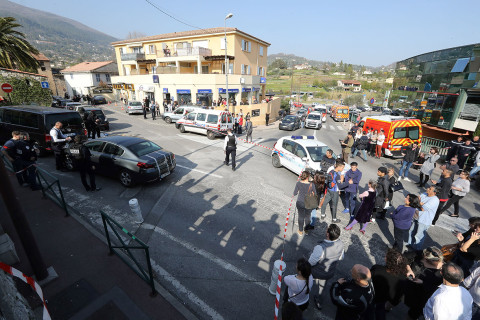 One visibly shaken student told BFM TV that he heard four shots that seeded panic among students. Describing the scene as " total panic" to the television network, he continued "was downstairs ... We started to run. I was with a buddy and we took refuge upstairs. Then, the riot police arrived. It was like in a film... we hear this kind of thing in Paris. Now we understand what it is."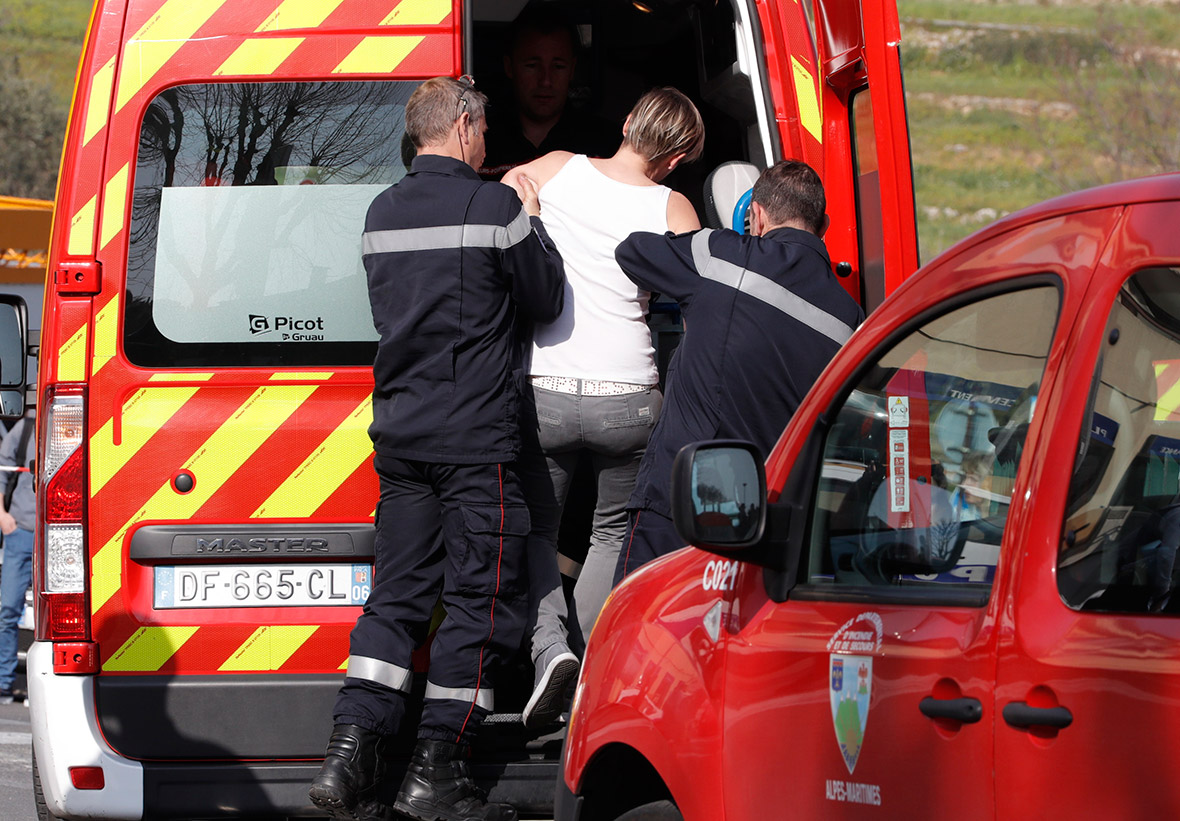 Interior Ministry spokesman Pierre-Henry Brandet said a 17-year-old student from Alexis de Tocqueville school in the town of Grasse was arrested after Thursday's shooting. "We are still in the phase of rescue, of searching for a possible second perpetrator," Brandet said on BFM television. He said it is too early to know the motives for the attack, which came as France is under a state of emergency. All students are safe, he added.
France is on high alert after more than 230 people were killed in the past two years by attackers allied to Isis. With a presidential election less than six weeks away, the attack by the teenager seemed likely to further stimulate debate on security and fears of terrorism, which are among big campaign issues.