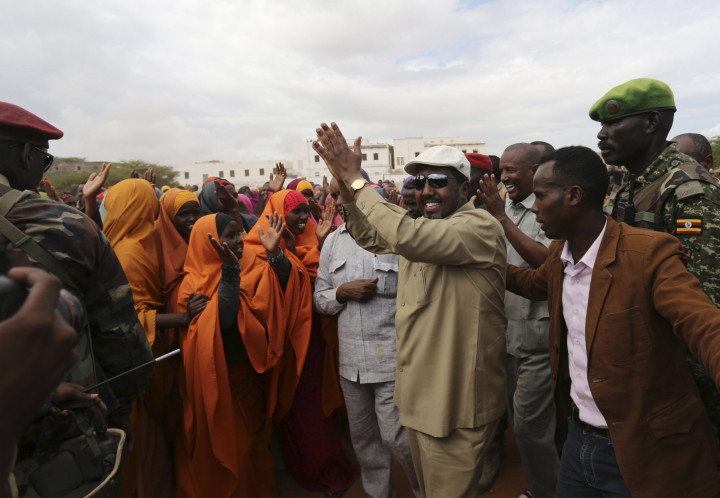 International Bank of Somalia has begun handling foreign transactions, becoming the first bank to offer such services in the Horn of Africa, bank chairman Hassan Ahmed Yusuf said.
The new service reflects the increased stability in the country, the chairman added.
The bank has obtained a "Swift code", allowing it to carry out international money transfers, Yusuf said at a ceremony to announce the start of operations.
"The relative calm and tranquillity in the country, especially in the capital city, made us take a decisive step," Yusuf said.
"We see great business opportunities are emerging," he added.
The Somali government has stressed the improving security situation in the country as it seeks to attract foreign capital to its shores, in a bid to boost its economy. Salaama Somali Bank last week became the first bank to introduce ATMs in Mogadishu.
Somalia has enjoyed a relatively stable period since 2011, when militants from Al Shabaab were driven out of the capital city Mogadishu by the national army and forces from the African Union.
Meanwhile, the United States has conducted a number of air strikes against the group, including a missile strike that killed the militant group's leader Ahmed Abdi Godane on September 1.
However, militant groups still pose a threat to Somalia's security. A car bomb killed thirteen people on Sunday when it exploded near a café in Mogadishu. On Monday, a senior policeman's car was exploded in a separate attack in the Somali capital.
While no group has accepted responsibility for the two attacks, Shabaab is suspected of carrying out the explosions.
The militant group wants to overthrow the Somali government, which it says is a puppet of the West.